7 Best Security Camera Brands for Home and Business Surveillance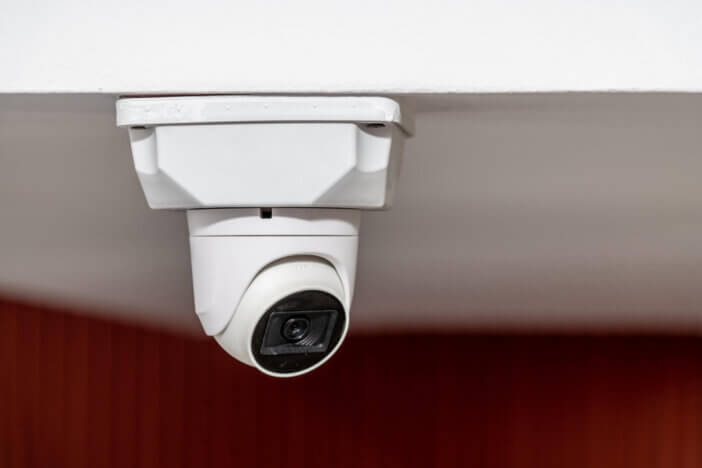 Looking for top security camera brands? Whether for home or business surveillance, quality security cameras are vital.
Choosing the right one from many brands can be tough. Below, we list the top 7 security camera brands for your needs, including Hikvision, Axis, Dahua, Hanwha Techwin, Bosch, Intelbras, and Avigilon.
Disclosure: This site earns commissions from listed merchants at no cost to you. Thank you!
1. Hikvision
The Hikvision DS-2CD2385G1-I is a popular choice among consumers due to its high-resolution 8MP image quality, excellent night vision capabilities, and user-friendly interface.
This camera offers reliable performance and durability, making it a top choice for both residential and commercial security needs.
2. Axis
The Axis M2025-LE is a bestselling product known for its compact design, high-quality 1080p resolution, and built-in infrared illumination for clear night vision.
Consumers appreciate its easy installation process and the ability to integrate with various video management systems, making it a versatile option for different security requirements.
3. Dahua
The Dahua IPC-HDW4433C-A is a favorite among consumers for its 4MP resolution, wide dynamic range, and efficient H.265 video compression technology.
This camera also features built-in microphones for audio recording, making it an all-in-one solution for comprehensive security coverage.
4. Hanwha Techwin
The Hanwha Techwin Wisenet QNV-7080R is a top-selling product due to its 4MP resolution, 2.8-12mm motorized varifocal lens, and advanced analytics features such as motion detection and tampering alarms.
Users appreciate its robust build quality and weather-resistant design, making it suitable for both indoor and outdoor installations.
5. Bosch
The Bosch FLEXIDOME IP 3000i is a popular choice for its 5MP resolution, built-in infrared LEDs for night vision, and intelligent video analytics features.
Consumers like its vandal-resistant design and the ability to easily integrate with other Bosch security products, creating a seamless security system.
6. Intelbras
The Intelbras VIP 5450 D Z is a bestseller due to its 4MP resolution, motorized varifocal lens, and impressive 164ft (50m) infrared range for night vision.
Users appreciate its durable construction and compatibility with various video management systems, making it a versatile choice for different security needs.
7. Avigilon
The Avigilon H4A-BO1-IR is a top-selling product known for its 4K Ultra HD resolution, advanced video analytics, and adaptive infrared technology for clear night vision.
Consumers value its high-quality image detail and the ability to easily integrate with Avigilon's video management software, providing a comprehensive security solution.
The difference between a Security Camera and a Surveillance Camera The terms "security camera" and "surveillance camera" are often used interchangeably, but there are some differences between the two.
A security camera is typically used to monitor a specific area, such as a home or business, for security purposes.
It is usually connected to a recording device, such as a DVR or NVR, and may have features such as motion detection and night vision.
A surveillance camera, on the other hand, is used to monitor a wider area, such as a public space or city block.
It is often connected to a network, allowing for remote monitoring and real-time analysis. Surveillance cameras may also have advanced features such as facial recognition and license plate recognition.
What To Look for in a Security Camera Brand
Video Quality and Resolution
High-quality video footage is essential for several reasons, including the ability to accurately identify individuals, objects, and events that occur within the camera's field of view.
With clear and detailed video, you can more effectively monitor your property and ensure the safety of your home or business.
In this regard, video quality and resolution play a crucial role in the overall effectiveness of a security camera system.
One of the primary reasons why video quality is useful is that it allows for easier identification of people and objects captured on camera.
In situations where criminal activity has occurred, having high-resolution footage can be invaluable in helping law enforcement identify suspects and gather evidence.
Security cameras with higher resolution can more accurately detect movement and recognize faces, reducing the chances of false alarms and increasing the overall efficiency of the system.
Night Vision Capabilities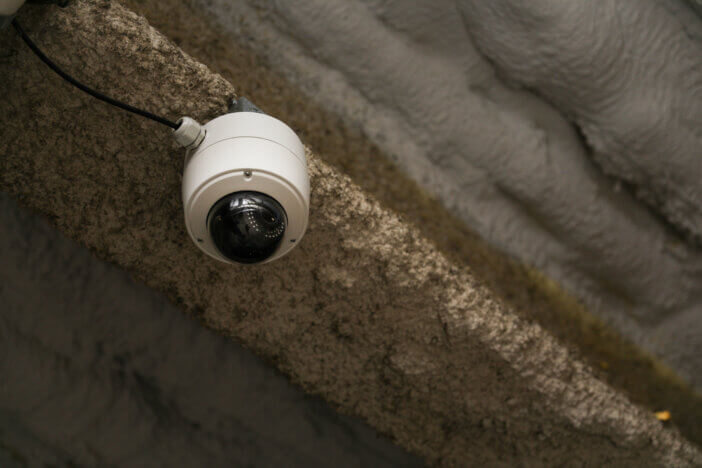 Night vision is an essential feature for any security system as it enables the camera to capture clear images and videos even in low-light conditions or complete darkness.
This is particularly important because most criminal activities, such as break-ins and vandalism, tend to occur during nighttime hours when visibility is limited.
By having a security camera with excellent night vision capabilities, you can ensure that your home or business remains protected around the clock, providing you with peace of mind.
In addition to providing round-the-clock surveillance, night vision capabilities also enhance the overall video quality of the security camera.
High-quality night vision technology can capture clear and detailed images in low-light conditions, allowing for easy identification of individuals and objects in the footage.
Furthermore, night vision capabilities can also be beneficial in various use cases beyond traditional security applications.
Motion Detection and Alerts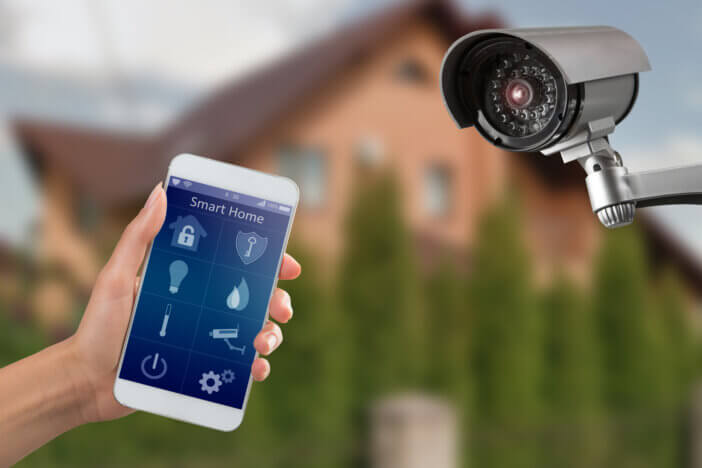 Security cameras with motion detection capabilities actively monitor your property by detecting movement within their field of view.
When motion is detected, the camera system can send real-time alerts to your smartphone or other connected devices, enabling you to respond quickly to potential threats.
This feature not only adds an extra layer of protection to your surveillance system but also helps to conserve storage space, as the camera only records when there is activity.
Businesses can also benefit from this feature, as it can help detect unauthorized entry after hours or monitor restricted areas within the premises.
In both cases, receiving timely alerts allows the owner or security personnel to assess the situation and take appropriate action, whether it be calling the authorities or simply checking in on a family member who has arrived home unexpectedly.
Ease of Installation and Setup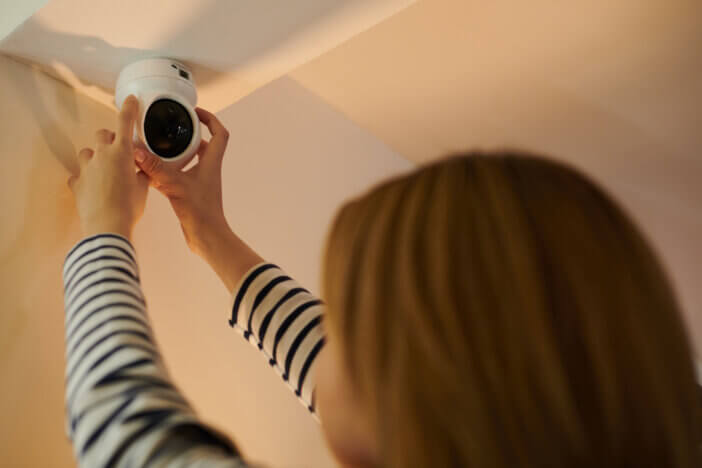 A straightforward installation process allows homeowners and business owners to set up their security cameras quickly and efficiently, without the need for professional assistance or extensive technical knowledge.
This not only saves time and money but also ensures that the security system is up and running as soon as possible, providing immediate protection for your property.
One of the primary reasons why Ease of Installation and Setup is useful is that it enables users to customize their security camera configuration according to their specific needs.
By prioritizing ease of installation and setup, security camera brands empower users to take control of their own security and tailor their surveillance system to meet their unique requirements.
Remote Access and Monitoring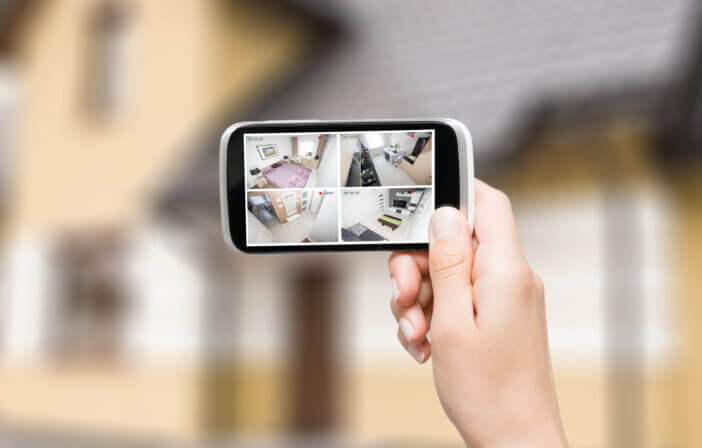 With the increasing prevalence of smartphones and internet connectivity, having remote access to your security cameras adds a layer of convenience and flexibility that traditional surveillance systems lack.
This feature allows you to keep an eye on your property even when you're away, giving you peace of mind and ensuring that you can respond quickly to any potential security threats or incidents.
The usefulness of Remote Access and Monitoring extends beyond just convenience; it also offers practical applications that enhance overall security.
Storage Options and Cloud Services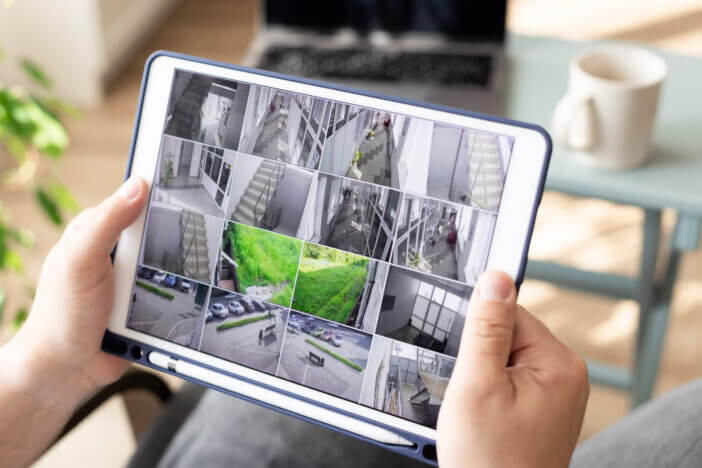 A camera with limited storage capacity may require frequent data management or risk overwriting valuable footage.
By choosing a security camera brand that offers a variety of storage options, such as local storage on SD cards, Network Video Recorders (NVRs), or Digital Video Recorders (DVRs), you can ensure that your system retains critical video evidence for extended periods.
This flexibility allows you to tailor your storage solution to your specific needs, whether it's long-term retention for legal purposes or short-term monitoring for a particular event.
Cloud services, on the other hand, offer additional benefits beyond traditional storage methods.
With cloud-based storage, your security footage is automatically backed up off-site, ensuring that it remains accessible even in the event of hardware failure or theft.
This remote storage capability also allows for easier access to your video recordings from any internet-connected device, enabling you to review footage and respond to incidents more efficiently.
Moreover, cloud services often include advanced features such as intelligent video analysis, which can automatically flag suspicious activity or recognize familiar faces, enhancing the overall effectiveness of your security system.
Integration with Smart Home Systems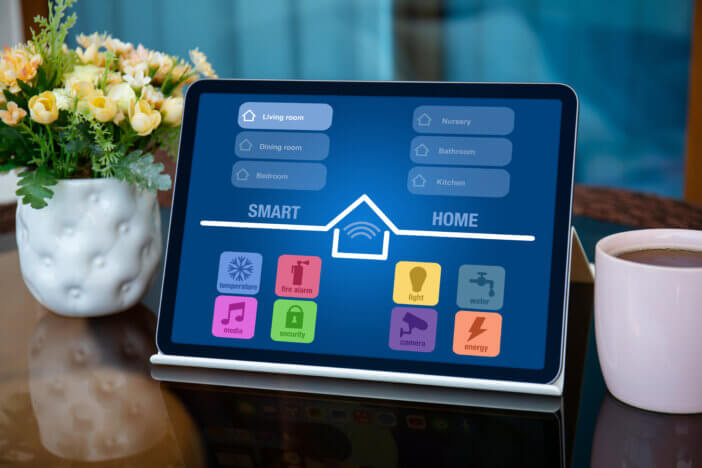 A well-integrated security system allows you to control various aspects of your home, such as lighting, temperature, and door locks, all from a single platform or mobile app.
It simplifies the user experience and allows for custom rules responding to triggers like motion detection or schedules.
One of the main benefits of integrating your security cameras with a smart home system is the ability to receive real-time notifications and alerts on your smartphone or other connected devices.
For instance, if your security camera detects motion outside your front door, it can automatically send a notification to your phone, allowing you to quickly assess the situation and take appropriate action.
Furthermore, Integrating with Smart Home Systems can enhance your security measures by automating responses to potential threats.
Durability and Weather Resistance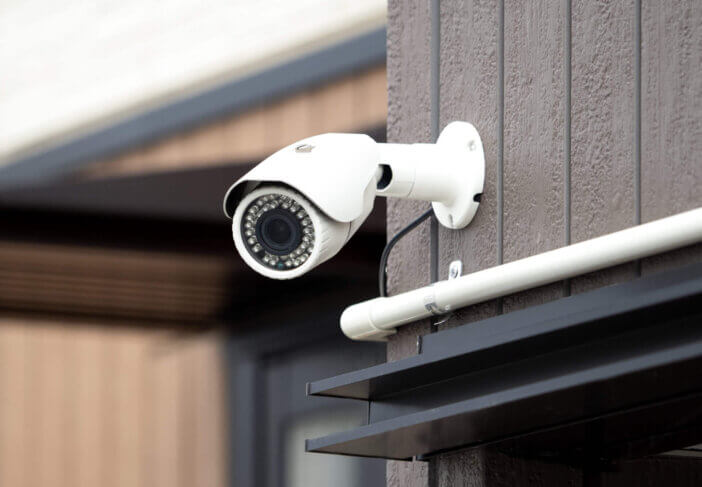 Durability refers to the ability of the camera to withstand wear and tear over time, while weather resistance ensures that the camera can continue to function optimally under various environmental conditions, such as extreme temperatures, rain, snow, and humidity.
By investing in a security camera brand that prioritizes these features, you can be confident that your surveillance system will remain reliable and functional for an extended period, providing you with consistent protection and peace of mind.
Durability and weather resistance are particularly useful in outdoor security cameras, where exposure to the elements is inevitable.
Ultimately, selecting a security camera brand that emphasizes durability and weather resistance guarantees that your investment in a surveillance system is protected and that it continues to serve its purpose effectively, regardless of the environment it operates.
Customer Support and Warranty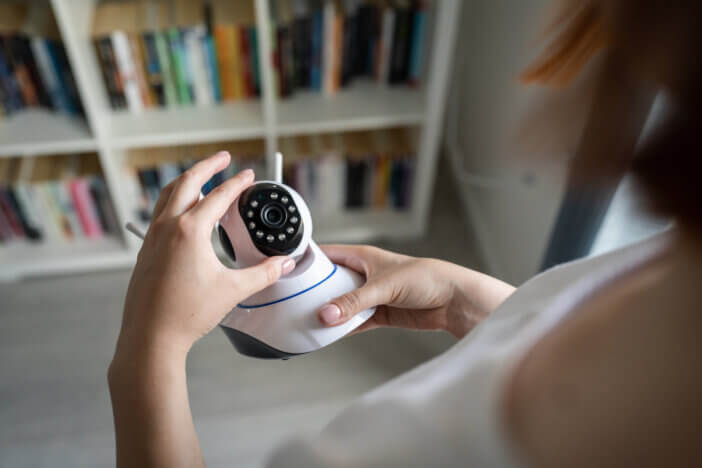 A strong customer support system demonstrates that the brand is dedicated to assisting its customers with any issues or concerns they may have regarding their security cameras.
This can include troubleshooting, installation guidance, software updates, or maintenance advice.
When a company offers comprehensive customer support, it ensures that users can get the most out of their security camera systems and enjoy seamless operation.
Warranty coverage is another essential aspect to examine, as it provides a safety net for customers in case of product defects or malfunctions.
A generous warranty period indicates that the security camera brand has confidence in the quality and durability of its products, and is willing to stand by them.
It both saves from unexpected costs and assures the investment's protection.
Sometimes, brands provide extended warranties or extra plans for tailored coverage.
Price and Value for Money
A well-priced security camera system not only fits within your budget but also provides excellent value by offering features and performance that meet or exceed your expectations.
It is important to strike a balance between affordability and quality, ensuring that you invest in a reliable and efficient security camera system without breaking the bank.
When evaluating Price and Value for Money, consider factors such as the initial cost of the equipment, installation fees, ongoing maintenance costs, and any additional expenses like cloud storage subscriptions.
Moreover, considering Price and Value for Money helps customers avoid potential pitfalls, such as overpaying for unnecessary features or sacrificing quality for the sake of saving money.