Prepper Supplies and Gear: The Essential List for Surviving Any Disaster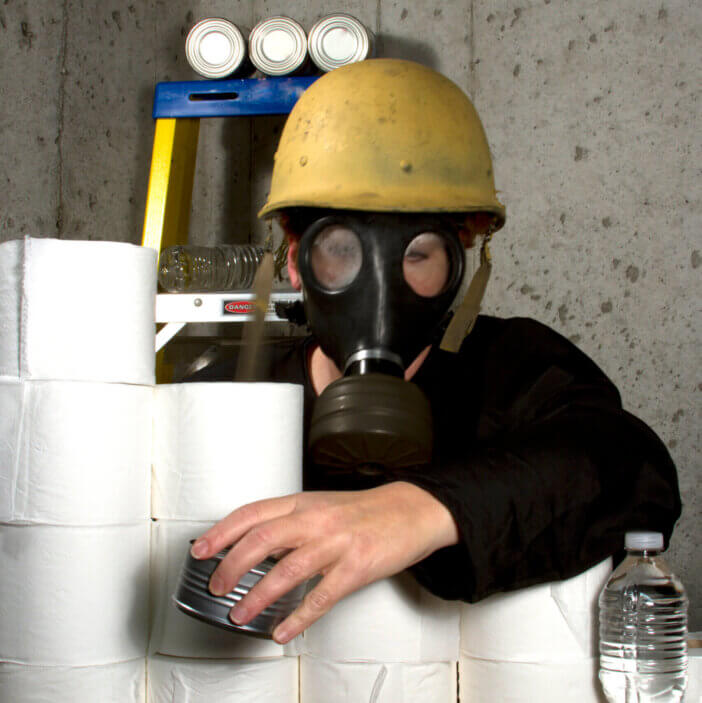 Disasters can strike at any moment, leaving us vulnerable and unprepared. Whether it's a natural disaster or a man-made one, having the right supplies and gear can mean the difference between life and death. Prepper supplies and gear are essential for surviving any disaster, and it's important to know what you need to prepare for the worst.
Prepper supplies and gear are items that are used to help individuals and families prepare for emergencies. These items can range from basic necessities such as food and water to more specialized items like first aid kits and survival gear. Having these supplies on hand can help you be better prepared to face any emergency situation.
Disclosure: This site earns commissions from listed merchants at no cost to you. Thank you!
7 Basic Survival Kit Components
When it comes to preparing for an emergency, there are seven basic components that should be included in every survival kit: food, water, first aid, warmth & shelter, sanitation & hygiene, lighting & communication, and other survival gear.
Food
Emergency food supplies should include non-perishable items with a long shelf life, such as canned goods and dehydrated foods. It's important to have enough food to sustain each person for up to a 72-hour period. Additionally, it's important to consider any specific dietary needs or restrictions when selecting food items for your emergency kit.
Water
Water is one of the most important items to have in an emergency kit. It's recommended to have at least one gallon of water per person per day for drinking and sanitation purposes. Water purification tablets or a water filtration system can also be useful in case of contaminated water sources.
First Aid
A first aid kit is essential for treating injuries and preventing infections. It should include items such as bandages, antiseptic wipes, gauze, medical tape, and pain relievers. It's also important to include any necessary prescription medications in your kit.
Warmth & Shelter
In case of extreme weather conditions, it's important to have items like blankets, sleeping bags, and emergency shelters. This will help keep you warm and dry in case you need to evacuate your home.
Sanitation & Hygiene
Having proper sanitation and hygiene supplies can help prevent the spread of diseases and infections. Items like moist towelettes, toilet paper, hand sanitizer, and soap are all essential for maintaining good hygiene in an emergency situation.
Lighting & Communication
It's important to have a way to communicate with others in case of an emergency. A battery-powered or hand-crank radio can provide important information from emergency services. Additionally, having flashlights, batteries, and flares can provide necessary lighting in case of power outages.
Other Survival Gear
Other survival gear that can be useful in an emergency situation includes tools like duct tape, a multi-tool, and a whistle. It's also important to have copies of important documents like birth certificates and insurance policies, as well as some cash on hand.
Top Emergency Supplies to Stockpile for Survival
While the above seven components are essential for any emergency kit, there are many other supplies that can be helpful in a survival situation. Here are some additional items to consider:
Alternative Power Source
An alternative power source such as a portable generator or solar panels can provide electricity in case of power outages.
Water Supply
In addition to water purification tablets or a filtration system, having water storage containers and a way to collect rainwater can provide additional sources of clean drinking water.
Emergency Preparedness Kits
Having well-stocked emergency preparedness kits can help you be better prepared for any disaster. This kit should include items like extra batteries, a whistle, emergency blankets, and a compass.
Feminine Hygiene Products & Birth Control
For women, it's important to have a supply of feminine hygiene products and birth control in case of an emergency.
Warm Clothing
Having warm clothing and rain gear can help keep you dry and warm in inclement weather conditions.
Tools
Tools like a shovel, axe, and saw can be helpful in the event of an emergency that requires cutting or digging.
Emergency Food
In addition to non-perishable food items, having freeze-dried or dehydrated meals can provide a convenient and long-lasting source of nutrition.
What items to stock up on as a prepper?
As a prepper, it is important to stock up on essential items such as non-perishable food, water, medical supplies, batteries, and other emergency supplies that can sustain you during a crisis.
What is most important for prepping?
The most important aspect of prepping is being prepared for emergencies and disasters. This includes having a well-thought-out plan, stocking up on essential supplies, and acquiring necessary skills for self-sufficiency.
Is it OK to be a prepper?
Yes, it is perfectly okay to be a prepper. Prepping is a personal choice made by individuals who want to be prepared for emergencies and ensure the safety and well-being of themselves and their loved ones.
How much does the average prepper spend?
The average amount spent by preppers can vary significantly depending on individual preferences and circumstances. Some preppers may spend a few hundred dollars on basic supplies, while others may invest thousands of dollars in more extensive preparations.
Final Thoughts
In conclusion, having a well-stocked supply of prepper supplies and gear is essential for surviving any disaster. By taking the time to prepare and gather the necessary items, you can significantly increase your chances of survival in an emergency situation.
Remember, it's always better to be over-prepared than underprepared when it comes to emergency situations. With the right supplies and knowledge, you can face any disaster with confidence and ensure the safety of yourself and your loved ones.