9 Essential Water Filter Survival Kits for Emergency Preparedness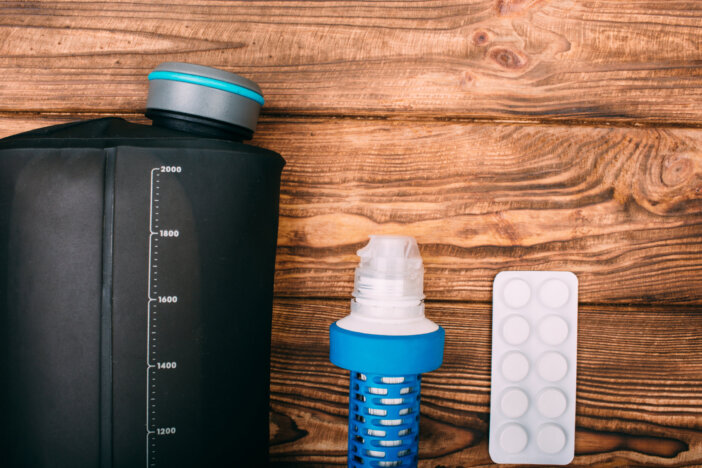 Water filter survival kits are crucial for ensuring access to clean and safe drinking water during emergencies and outdoor adventures.
From compact straws to high-capacity systems, these kits provide a lifeline in situations where water quality is uncertain.
This article explores ten essential water filter survival kits that should be a part of your emergency preparedness plan, highlighting their features and benefits for survival scenarios.
Disclosure: This site earns commissions from listed merchants at no cost to you. Thank you!
1. PortaWell
The PortaWell is a robust and compact water purification system perfect for emergencies and outdoor adventures.
It removes up to 99.9999% of waterborne bacteria and protozoan parasites, ensuring your water is safe to drink.
It's lightweight and easy to carry, making it an excellent choice for backpackers and survivalists alike.
2. ProOne Big+
Designed with outdoor adventurers in mind, the ProOne Big+ offers a high flow rate perfect for groups of people.
The system utilizes a ceramic filter that effectively removes bacteria, parasites, and harmful chemicals from water sources.
Its robust construction ensures it can withstand the rigors of outdoor use.
3. Grayl GeoPress
The Grayl GeoPress is a versatile water purifier that promises clean drinking water in just 8 seconds. It uses advanced filtration technology to remove particles, many chemicals, and heavy metals.
Furthermore, it eliminates all microorganisms, including viruses, bacteria, and protozoan cysts, making it one of the most effective portable water purifiers on the market.
4. Epic Nano Dispenser
The Epic Nano Dispenser is a larger-capacity water filter system ideal for emergency preparedness at home.
It features a nanofiber filter that traps and removes contaminants as small as 0.2 microns.
It's capable of purifying up to 5 gallons of water at a time, making it suitable for families or small groups.
5. Water-to-Go
The Water-to-Go bottles come with a built-in water filter, offering convenience and safety on the go. The filter uses nano-technology to remove over 99.9% of contaminants from any non-saltwater source.
It's a great option for travelers, hikers, and anyone needing clean water quickly.
6. Sawyer MINI
Small but mighty, the Sawyer MINI water filter is a lightweight, portable solution for clean water in any situation.
The MINI can filter up to 100,000 gallons of water from any freshwater lake, river, or stream.
It removes 99.99999% of all bacteria and protozoa, providing you with safe drinking water in seconds.
7. MSR MiniWorks EX Microfilter
Designed for heavy-duty use, the MSR MiniWorks EX Microfilter is a reliable choice for long-lasting, dependable water filtration.
Its ceramic element ensures clean, taste-free water, while its durable construction withstands frequent use and harsh conditions.
8. Platypus Gravity Filter
The Platypus Gravity Filter is an effortless way to purify water. Simply fill the bag with water, hang it, and let gravity do the work.
This system can process up to 1.75 liters per minute without any pumping, making it ideal for camping or emergencies where you need large amounts of clean water fast.
9. LifeStraw Personal Filter
Perhaps one of the most recognized names in portable water purification, LifeStraw Personal Filter is a must-have in any survival kit.
It's capable of filtering up to 1,000 liters of contaminated water without iodine, chlorine, or other chemicals.
Ideal for outdoor adventures, travel, and emergency preparedness, this straw allows you to drink directly from a water source.
FAQs about Water Filter Kits
Below are some commonly asked questions about water filter survival kits:
What's the best water filter for survival?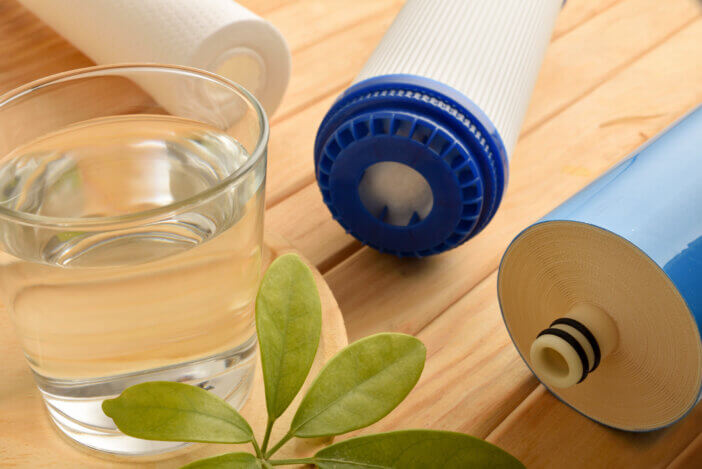 The best water filter for survival depends on your specific needs, but some popular options include the LifeStraw Personal Filter for its compact size and ease of use and the Sawyer MINI for its high filtering capacity.
What is the safest way to purify water in a survival situation?
The safest way to purify water in a survival situation is by using a reliable water filter that can remove bacteria, parasites, and viruses.
Boiling is also an effective method, but it requires a heat source and time, which may not always be available.
How do you purify drinking water for survival?
To purify drinking water for survival, you can boil water for at least one minute, use water purification tablets, or use a portable water filter.
These methods can kill most types of pathogens present in the water.
How long do survival water filters last?
The lifespan of a survival water filter depends on the model and how often it's used.
Some filters, like the Sawyer MINI, can filter up to 100,000 gallons, while others like the LifeStraw Personal Filter, can filter up to 1,000 liters.
Always refer to the product's specifications for exact lifespan information.
Having access to clean water is crucial in any situation.
By including a reliable water filter in your survival kit, you ensure that you and your loved ones can stay hydrated and healthy, even when clean water isn't readily available.
The water filter survival kits mentioned in this post are all excellent choices that can help you be prepared for any situation.