5 Essential Security Bars for Sliding Glass Doors for Enhanced Home Protection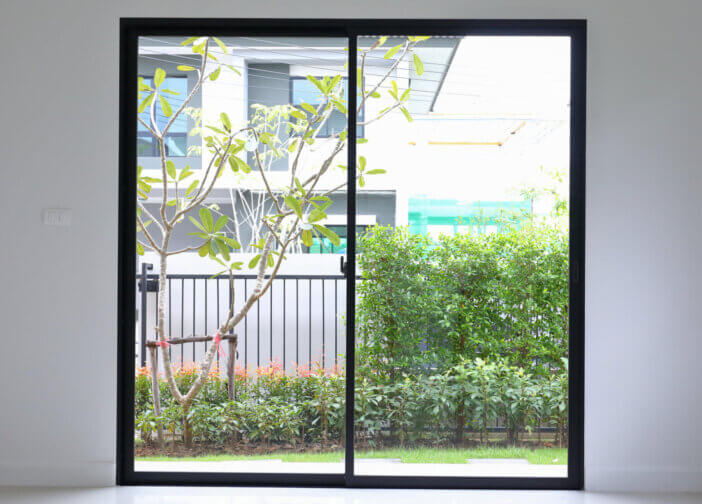 Your home is your sanctuary. It's the place where you should feel the safest. But, unfortunately, burglars often target homes due to their perceived ease of access.
One common entry point for criminals is through sliding glass doors. They are often overlooked in terms of security, and their large glass panels can be enticing for those with ill intent.
Disclosure: This site earns commissions from listed merchants at no cost to you. Thank you!
Evelots Adjustable Sliding Door Security Bar
This Evelots Adjustable Sliding Door Security Bar is ideal for patios and porches, with adjustable sizing to fit various door sizes. Its anti-lift feature enhances safety and security.
Rated 4.5 stars by 39 users on Amazon, this security bar provides excellent value for just $19.99. It includes strong security measures, such as preventing burglars from lifting the door off its track. The bar is adjustable to fit doors between 27.5 inches and 48 inches wide.
Securityman 2-in-1 Door Security Bar
This versatile option works as a door jammer and a sliding door stopper. It comes with a loud 120db alarm that sounds when the door is tampered with, providing an added level of security.With over 2000 reviews on Amazon and a rating of 4.4 stars, this bar is a customer favorite. Its 2-in-1 functionality allows it to serve as both a door jammer and a sliding door stopper. Priced at $34.99, it is slightly more expensive than other options, but its unique features make it worth the investment.
Fioracl Adjustable Window Security Bar
The Fioracl Adjustable Window Security Bar can protect sliding doors and windows. It's made from heavy-duty iron and extends from 14.25" to 37" to fit various door and window sizes.It has received positive reviews for its robust construction and easy installation process. It is priced at $27.99.
Aglaiprty Adjustable Window Security Bar
The Aglaiprty Adjustable Window Security Bar extends from 27 to 43 inches and can be easily installed. Its black color complements various door and window designs. This security bar has received high ratings from users due to its adjustable length and ease of installation. It is priced at $23.99, offering an affordable option in the market.
YeYeBest Sliding Door Security Bar
This adjustable security bar, with a range of 28 to 45 inches, includes a door/window lock. It is conveniently installed from inside the house, providing an added level of convenience. With a 4.5-star rating from 342 users, this security bar is a popular choice among homeowners. It offers adjustable length and comes with a lock for added security. It is also easily installed from inside the house. Priced at $15.99, it is an affordable option for many households.
How to Install Security Bars on a Sliding Door
Step-by-step guide on installing security bars
Installing a security bar on your sliding glass door is a relatively straightforward process that you can do yourself. Here's a step-by-step guide:
Measure the width of your door. This will determine the length of the security bar you need.
Choose a security bar that fits your door's width. Make sure it is adjustable so you can get a secure fit.
Place the security bar on the track of your sliding door. If it's a jammer or brace, place it under the door handle and adjust it until it's tightly wedged.
Test the security bar by trying to slide open your door. If installed correctly, the door should not move.
Tips for ensuring proper installation and effectiveness
To ensure that your security bar performs optimally, consider the following tips:
Correct Measurement: Always accurately measure the width of your sliding door before purchasing a security bar. An ill-fitting bar will not provide the necessary protection.
Quality Material: Choose a bar made of robust materials such as steel or iron. It should withstand significant force without bending or breaking.
Proper Positioning: Ensure the bar is correctly positioned in the sliding door's track. A poorly positioned bar can easily be dislodged, rendering it ineffective.
Regular Testing: Regularly test the security bar to ensure it's still functioning correctly. Over time, wear and tear can reduce its effectiveness.
Additional Ways to Secure Sliding Glass Doors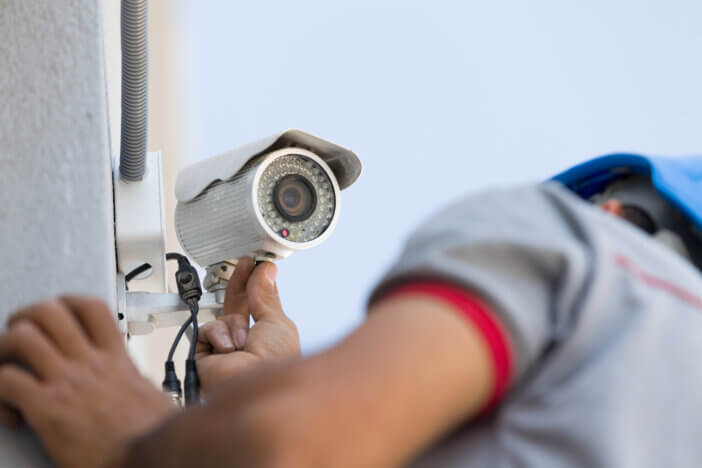 Using security bars is effective, but combining them with other measures makes them even more effective. Here are some additional ways to secure your sliding glass doors:
Install Security Cameras: Security cameras can act as a deterrent to potential burglars. Even if a break-in does occur, the footage can provide valuable evidence.
Install Security Sensors: Sensors can detect movement or when a door is opened. They can then trigger an alarm or send a notification to your phone.
Use Shatterproof Window Film: This film strengthens the glass, making it harder to break. Even if the glass is shattered, the film holds the pieces together, preventing easy entry.
Install a Deadbolt: A deadbolt provides an additional layer of security, requiring a burglar to break not only the lock but also the bolt.
For a comprehensive home security strategy, we recommend combining the use of security bars with other measures like security cameras, sensors, deadbolts, and window films.
Companies like Ring and Nest offer great options for security cameras and sensors. Deadbolts from Schlage and Kwikset are reliable choices, while 3M and BDF offer high-quality shatterproof window films.
FAQs about Security Bars on Sliding Glass Doors
How do you burglar-proof a sliding door?
Burglar-proofing a sliding door involves multiple security measures. First, install a robust security bar to prevent the door from being slid open. Next, consider adding a deadbolt for an extra layer of protection. You could also apply a shatterproof film to the glass to make it more difficult to break. Additionally, installing security cameras and sensors can deter potential burglars and alert you to any attempted break-ins.
How do you install a security bar on a sliding glass door?
Installing a security bar on a sliding glass door involves measuring the width of your door, choosing a suitable security bar, placing it on the track of your sliding door, and adjusting it to fit securely. It's important to test the security bar after installation to ensure it prevents the door from sliding open.
Do security door bars work?
Yes, security door bars are effective in preventing doors from being opened from the outside. They serve as a physical barrier that can withstand significant force, making it difficult for intruders to gain access. However, they are most effective when used in conjunction with other security measures such as alarms, deadbolts, and security cameras.
What is a Charley bar?
A Charley bar, also known as a patio door security bar, is a type of security bar specifically designed for sliding glass doors. It's mounted in the middle of the door and extends across the width of the door, preventing it from being slid open. The term "Charley bar" comes from the popular brand Charley-Bar, which manufactures these types of security bars.
Security bars are a crucial addition to any home security strategy. They provide an affordable and effective means of securing sliding glass doors, one of the most vulnerable points in many homes.
Combined with other security measures like cameras, sensors, and window films, they can give you peace of mind knowing that your home is well-protected against potential intruders.
So why wait? Secure your sliding glass doors today with a robust security bar and enjoy enhanced safety and peace of mind!