Best Security Cameras for Small Businesses in 2023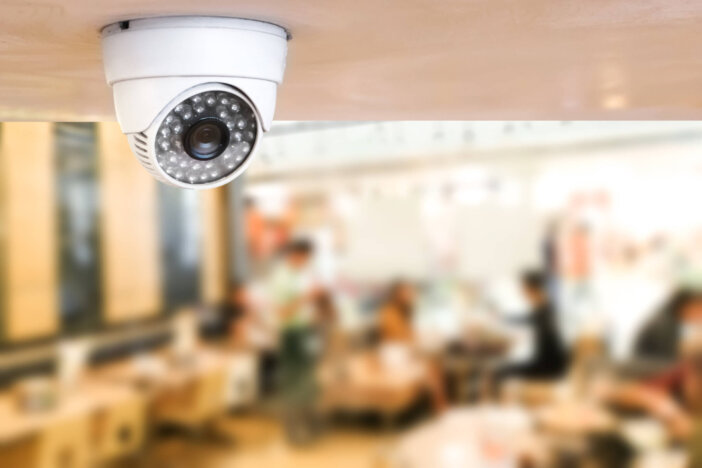 In the modern business landscape, security is paramount, and surveillance cameras play a crucial role in safeguarding your assets and personnel.
In this guide, we explore the best surveillance cameras for business in 2023, covering a range of types, advanced features, and considerations to help you make informed decisions.
Disclosure: This site earns commissions from listed merchants at no cost to you. Thank you!
Types of Security Cameras for Small Businesses
High-Resolution Security Cameras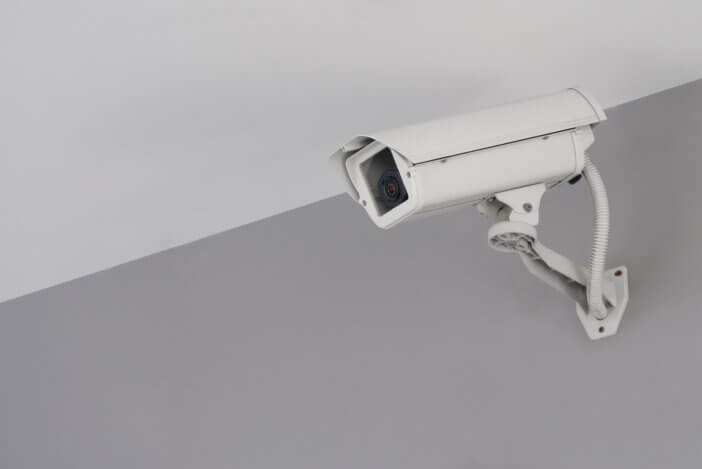 High-resolution security cameras offer superior image quality, making it easier to identify persons, objects, and activities in recorded footage.
These cameras range from 1080p Full HD up to 4K Ultra HD and beyond, ensuring detailed images that can prove crucial in incident investigations.
Night Vision Cameras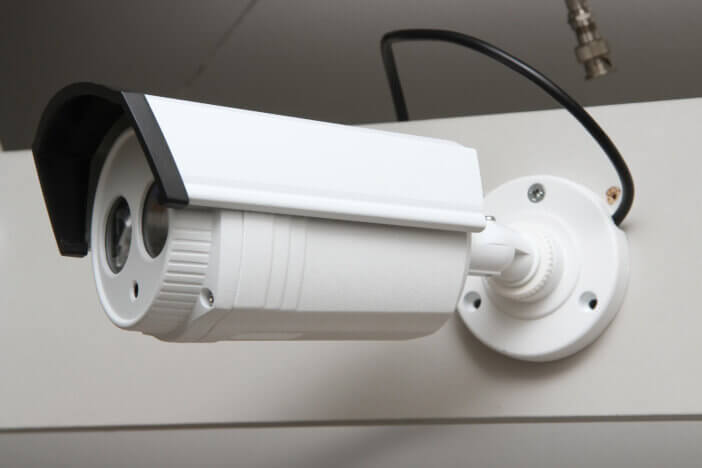 Night vision cameras are equipped with infrared (IR) capabilities that allow them to capture clear footage even in low-light conditions or complete darkness.
This feature is essential for businesses that need round-the-clock surveillance, such as retail stores, warehouses, and office buildings.
Wireless Surveillance Systems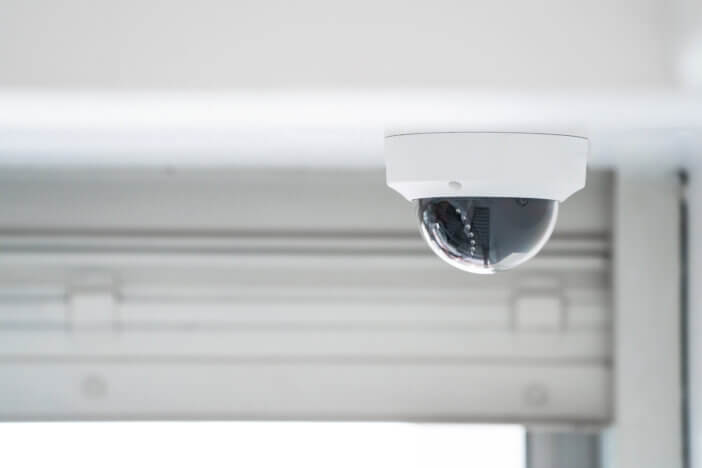 Wireless surveillance systems use Wi-Fi or other wireless technologies to transmit video signals, eliminating the need for cumbersome cables.
These systems offer flexibility in installation and can be easily repositioned as the needs of the business change.
Indoor and Outdoor Surveillance Cameras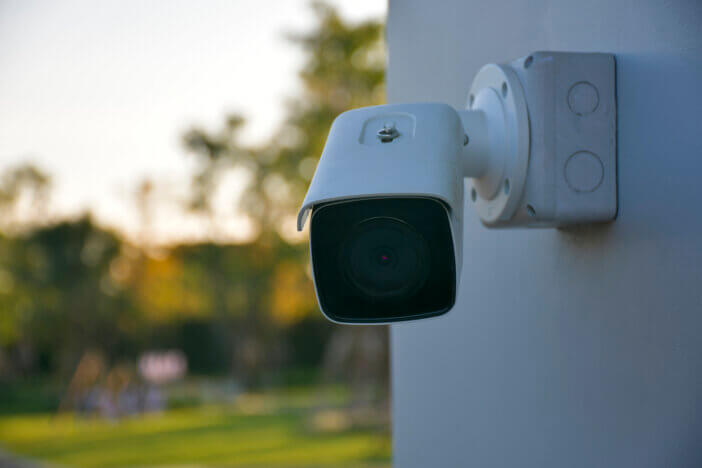 Depending on where they need to be installed, security cameras are designed to withstand different environmental conditions.
Indoor cameras are usually smaller and more discreet, while outdoor cameras are typically weather-resistant and equipped with features like night vision and wide viewing angles.
Motion Detection Cameras
Motion detection cameras start recording when they sense movement within their field of view.
This feature saves storage space and power by not recording unnecessary footage, and can also send alerts to the business owner or security personnel when motion is detected.
Professional Surveillance Systems
Professional surveillance systems are comprehensive security solutions that include multiple cameras, and video recorders, and often come with professional installation and monitoring services.
These systems are suitable for businesses that require high-level security measures.
Infrared Security Cameras
Similar to night vision cameras, infrared security cameras use IR technology to capture clear footage in dark conditions.
They project an infrared light that is invisible to the human eye but can be detected by the camera sensor, illuminating the scene for the camera.
Pan-Tilt-Zoom (PTZ) Cameras
PTZ cameras can be remotely controlled to pan (move left or right), tilt (move up or down), and zoom in or out.
This flexibility makes them ideal for monitoring large areas, as they can be adjusted to focus on different locations or follow moving objects.
Advanced Features in Security Cameras for 2023
Role of AI-Powered Video Analytics in Surveillance
Artificial Intelligence (AI) is revolutionizing the field of video surveillance with features like facial recognition, object detection, and behavior analysis.
These advanced capabilities allow security cameras to provide more accurate alerts and make proactive security measures possible.
Significance of Cloud-Native Solutions
Cloud-native solutions store footage on remote servers, allowing users to access their videos from anywhere via the internet.
This approach offers scalability and ease of access and eliminates the need for physical storage devices.
Transition from Analog to Digital Video Systems
Digital video systems offer higher resolution, better image quality, and easier integration with other security systems compared to analog systems.
As such, many businesses are transitioning from traditional analog CCTV systems to modern digital IP surveillance systems.
Development of Smart Cameras and 3D Object Tracking
Smart cameras are equipped with advanced features like motion tracking, person detection, and automated alarms.
With continuous advancements in technology, we can expect the emergence of 3D object tracking, which will give cameras the ability to understand depth and better track objects.
Top Security Cameras for Small Businesses in 2023
Lorex – Best DIY Security Cameras for Businesses
Lorex offers a range of high-quality DIY security cameras that are perfect for small businesses.
Their cameras are known for their exceptional hardware and technology, featuring high-resolution imaging, night vision, and weatherproof casing for outdoor use.
The company's focus on user-friendly design makes installation and operation easy even for non-tech savvy users.
Ring – Best Security Cameras for Small Businesses
Ring, a company renowned for its accessible and innovative security solutions, offers a range of security cameras suitable for small businesses.
A notable example is the Ring Stick Up Cam Battery, a completely wire-free camera that delivers excellent flexibility in installation.
It's also compatible with Alexa smart home systems, adding an extra layer of convenience.
ADT – Best Security Cameras for Large Businesses
For larger businesses requiring comprehensive security solutions, ADT stands out as a top choice.
With over 145 years in the industry, ADT offers high-quality equipment bundled with additional security measures and monitoring services.
Their user-friendly Pulse app allows convenient remote access and control over security systems.
Arlo – Best Wire-free Security Cameras for Businesses
Arlo Pro 3 Floodlight camera is a solid option for businesses looking for wire-free installation and excellent outdoor surveillance capabilities.
Its floodlight feature illuminates a large area, enhancing night-time video quality and providing a deterrent to potential intruders.
The camera operates on a rechargeable battery, making it easy to install and maintain.
Additional Aspects to Consider
Network Video Recorders
Network Video Recorders (NVRs) are devices that record video from networked IP cameras.
They offer higher resolution recording and better image quality than traditional DVRs, making them a preferred choice for businesses that prioritize video clarity.
Surveillance Camera Software
Modern security cameras often come with dedicated software that
allows users to view live feeds, review recorded footage, set up motion detection zones, and receive alerts.
Some software also offers video analytics, remote access, and integration with other security systems.
Remote Monitoring Cameras
Remote monitoring cameras allow business owners or security personnel to monitor their premises from anywhere at any time.
This feature is particularly useful for businesses with multiple locations or those that require after-hours surveillance.
Surveillance Camera Installation
Installation requirements can vary greatly depending on the type of camera system. While some systems are easy to install and can be set up by the user, others may require professional installation.
It's essential to consider the installation requirements and associated costs when choosing a security camera system.
Cost-Effective Security Cameras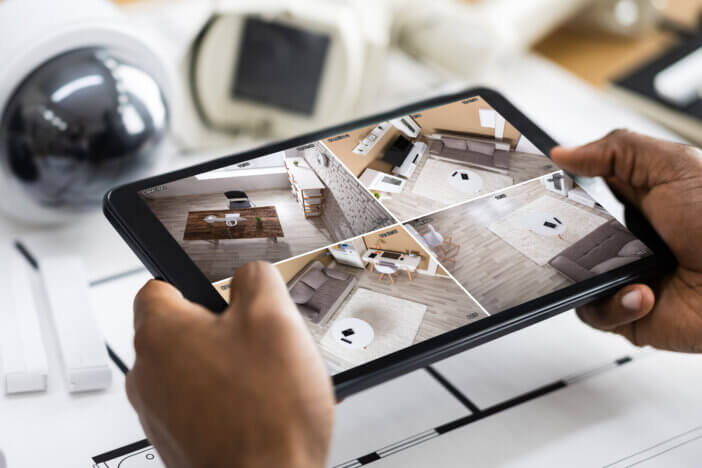 Cost is a significant factor for small businesses. Fortunately, the market offers a wide range of security cameras at various price points.
Some brands offer cost-effective solutions without compromising on important features like image quality, night vision, and motion detection.
Remember, investing in a reliable security camera system can potentially save your business from significant losses in the long run.
FAQs about Surveillance Cameras
How many security cameras do I need for my business?
The number of security cameras you need will depend on the size of your business premises, the layout, and your specific security needs.
For instance, you'll need more cameras if you have multiple entrances, large outdoor spaces, or areas with high-value items.
A security assessment by a professional can help determine the optimal number of cameras for your business.
What's the difference between surveillance cameras and security cameras?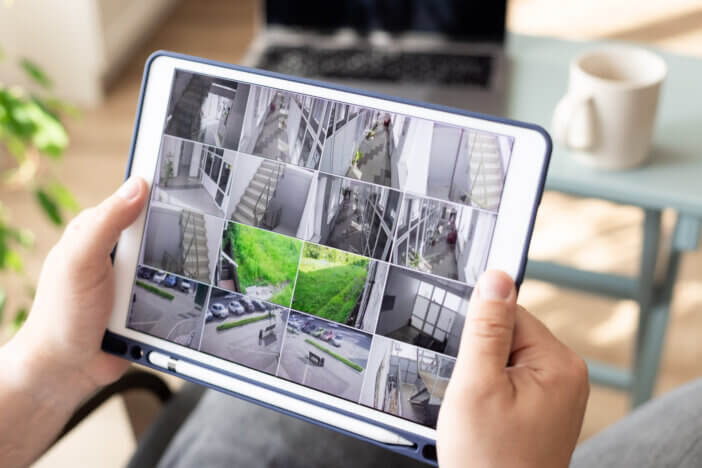 The terms "surveillance cameras" and "security cameras" are often used interchangeably. However, there can be a slight difference in usage.
Surveillance cameras usually refer to systems that monitor activities and behaviors for the purpose of documentation, while security cameras often imply systems used to deter or respond to security threats.
What are the best commercial surveillance cameras?
The "best" commercial surveillance camera will depend on your business needs and budget. Some popular brands include Lorex, Ring, ADT, and Arlo.
Each brand offers different features and benefits, so it's important to research and compare options before making a decision.
How do I choose a security camera for my business?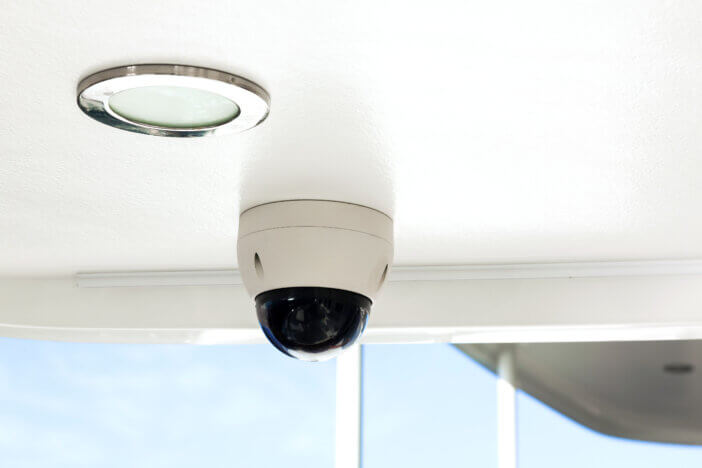 To choose a security camera for your business, start by assessing your security needs.
Consider factors like the size and layout of your premises, the type of business you run, your budget, and specific features you may need (such as high-resolution imaging, night vision, or motion detection).
Then, research and compare different brands and models to find one that meets your requirements.
What are the best outdoor security camera systems for business?
Outdoor security cameras are designed to withstand harsh weather conditions and provide clear images even in low-light situations.
Brands like Lorex, Arlo, and Ring offer excellent outdoor security cameras with features such as night vision, weatherproofing, high-resolution imaging, and motion detection.
What are the best wireless security camera systems for business?
Wireless security camera systems offer flexibility in installation and can be easily repositioned. Brands such as Arlo, Ring, and Eufy are known for their superior wireless security cameras.
These cameras are typically easy to install, offer high-quality video, and come with features like remote access, cloud storage, and integration with smart devices.