Why Is Water Safety Important? Here Are 4+ Reasons Why.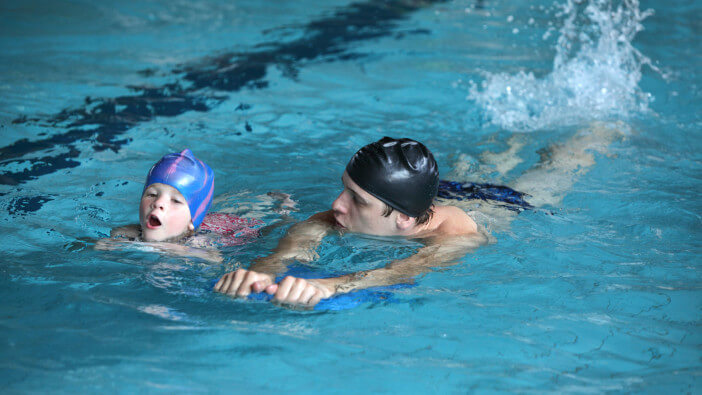 Children plus water sometimes equals stress and anxiety. And we can't leave out the adults who don't quite understand the importance of water safety.
Let's dive deeply into why is water safety important to you and your family and how you can prevent drowning accidents.
Disclosure: This site earns commissions from listed merchants at no cost to you. Thank you!
What is the water safety?
The key to water safety is the three Ps.
Procedures, precautions, and policies are associated with the safety of humans in, on, and around all bodies of water where someone could get injured or drown.
Reasons Why Water Safety Is Important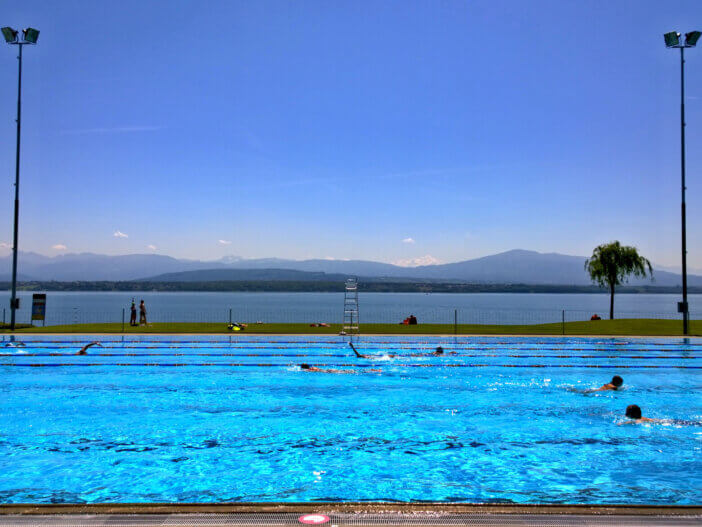 Water safety isn't to punish people and ruin their fun. It's about creating a safe place and avoiding water-related tragedies.
Most Drownings Are Avoidable
In the US, over 4,000 people unintentionally drown to death. An even scarier stat is that drowning is the #1 killer of children between 1 and 4 years old.
Human lungs are not built to breathe underwater and will shut down from oxygen deprivation. It doesn't matter how old you are; you can drown in as little as 2 minutes.
Safer Home Swimming Pool
Of course, the three Ps improve public safety near bodies of water.
But millions of homes have some sort of pool or water access and will benefit from some kind of water safety plan.
Sure, there will be times that kids or visitors may ignore your household safety rules. But, even if they abide half the time, it's better than nothing.
You Can't Always See the Bottom
Lakes, ponds, and streams are absolutely gorgeous to look at but not always safe to play in.
When rules are established, kids understand better why they can't just jump into the water. For instance, jagged rocks and broken bottoms tend to settle at the bottom of murky water. If they know that, they are far less likely to chance it.
Water Safety and Boats
Water safety isn't just about swimming, either. You must have coast-guard-approved lifejackets worn while on a body of water. It not only saves lives, but it also saves you from fines.
It doesn't matter how good of a swimmer; if a boat capsizes (or worse), you risk getting trapped.
Killer Waves
Oceans can eat people, even some of the strongest swimmers. Undercurrents & rip tides want to knock you down and drag you out with it.
Water safety means getting water condition alerts and ensuring a lifeguard is on duty.
Killer Sharks and Jellyfish Attacks
The ocean isn't the only thing attempting to murder you. The wildlife doesn't want you there, and they will make it clear.
If you're swimming in infested waters, know the warning signs and how the hell to get out of there intact.
Water Parks & Water Safety
Recreational water parks will have water safety policies in place. When visiting, you should always review the rules and make sure that the kids understand them.
It never hurts to have a family water safety plan just to double up on protection.
All non-swimmers should wear a life jacket the entire time.
Read all the signs at least twice before getting on a ride or slide. Everyone will need to meet the height, age, and health requirements.
List to the instructions pre-ride and ask the lifeguard questions if you have them. It's their job.
Wait safely and patiently for those in line in front of you.
Take note of how deep the water is and everyone's swimming abilities.
The safest way to go down a water slide is to face up and put your feet first.
4 Water Safety Rules to Go By
Water safety strategies don't have to be complicated. Applying procedures, precautions, and policies don't have to ruin all the fun, either.
Prioritize Swim Lessons
If you're a water goer, swim lessons are the number one thing that needs to be done.
The Red Cross and YMCA offer accessible and often free swim classes for children and adults of every age.
It's never too late or too early to learn how to swim.
Life Jackets Float, You Don't
It doesn't matter your level of swimming expertise; water-related accidents can happen to anyone.
Why not wear a life jacket when possible? Floatation devices save thousands of lives a year.
Just Know Where You Go
Ocean, lake, pool, it doesn't matter. Know the water conditions, and understand the hazards of that particular adventure. If you see something coming, you could better head it off.
And it's ideal to have a lifeguard around.
A lifeguard watches swimmers when they are near or in the water.
It is up to them to call 911 immediately and pull out everyone else left in the water.
A trained lifeguard keeps their eyes on the water for dangers, such as sharks and dangerous wave conditions.
Why is water safety important?
Water safely prevents otherwise preventable drowning deaths. And they aren't complicated or hard to create.
What are three main safety rules for the water?
Know how to swim – it's part of general preparedness and self-reliance. It doesn't matter how old you are; children as young as four can learn to swim.
Avoid going swimming alone. Even expert swimmers get leg cramps. It's just not worth it.
Have a water watcher. Whether it's the best swimmer in the group or a certified lifeguard, someone needs to be in charge in case of a water-related emergency.
FAQs about Water Safety
Why is it important to be safe around water?
Water is dangerous and wants to kill you really quickly. Drowning is the leading cause of death of little kids, and with a bit of water safety, it is entirely avoidable.
Who invented swimming?
Weird question, right? Well, we think we have an answer.
It seems swimming has been a thing since 2500 BCE and is thought to have been invented by the Egyptian, Assyrian, Greek, and Roman civilizations.
Should adults swim alone?
Please don't swim alone, regardless of who you are. It's the number rule of water safety because anyone can drown in a matter of minutes.
Why being safe in the water is important?
Being safe in the water is important because knowing how to swim, following water safety rules, and having supervision can prevent most accidental drownings. It only takes a few seconds for a drowning to occur, so it is crucial to be prepared for aquatic emergencies by learning CPR, basic first aid, and knowing how to contact emergency services.
What is the most important rule for safe swimming?
The most important rule for safe swimming is to never swim alone and always have a buddy with you. It is crucial to closely and continuously supervise children under your care, even if there is a lifeguard present or the water is shallow, regardless of their swimming abilities.
How would you explain water safety to a child?
You should teach your child to wait for your permission before entering the water. It is important to select swimming and playing areas that have lifeguards. However, even with a lifeguard present, you still need to keep a close eye on your child. Remember that water wings, rafts, or plastic rings are not intended to ensure the safety of swimmers.
What is the most important rule for child safety around water?
The most important rule for child safety around water is to always supervise children closely when they are in or near water, ensuring that you are not distracted. It is crucial to keep young children within arm's reach of a responsible adult, as they can drown in as little as one inch of water. Additionally, it is essential to empty tubs, buckets, containers, and children's pools immediately after use to prevent any potential accidents.