8+ Best Car Battery Brands You Can Count On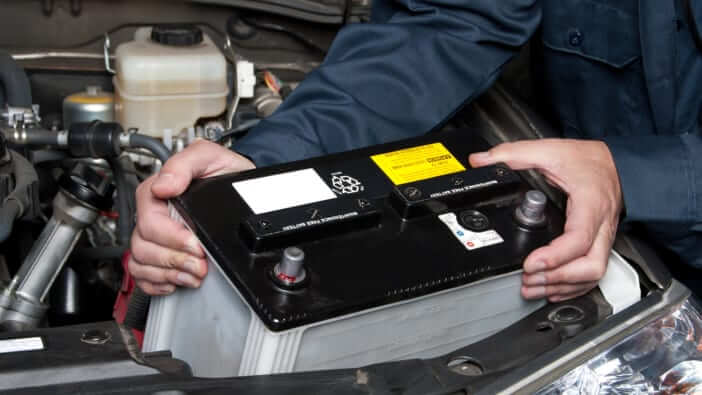 We all know how frustrating it is when your car won't start, and you jump out to check the battery. You give it a few good turns, thinking that might do the trick, but you realize you need a new battery before long.
A battery is a crucial part of your car that ensures it starts when you turn the key. A weak or dead battery can prevent you from getting where you need to go. It can also make you stranded on the side of the road or, worse, in an accident.
The longevity of a particular battery type will depend on different factors, such as your driving habits and your average yearly mileage.
Each vehicle is unique and therefore presents specific needs for a battery. Therefore, understanding the best car battery brand will ease purchasing one.
You must consider certain aspects, like cost, compatibility, and durability, when purchasing a new battery. Additionally, with the rise in car battery manufacturers, it isn't easy to decide which is best for your car. This article will offer an overview of the best car battery brands available to make the process easier.
Disclosure: This site earns commissions from listed merchants at no cost to you. Thank you!
8 Car Battery Brands That Won't Let You Down
These brands of car batteries have stood the test of time and consistently deliver products that will hold up. These brands have earned consumer respect and trust, so let's break down why that is.
1. ACDelco
This popular brand for vehicle batteries was formed by General Motors in 1916. The company has its headquarters located in Michigan, USA. ACDelco batteries are available in different parts of the world, and you can use them for commercial, passenger, trucks, and military vehicles. They are also used for emergency backup power and on-site power solutions.
ACDelco batteries come in different capacities, depending on your vehicle type. Most individuals know these batteries to meet the set standards and their incredible performance.
Their terminals are manufactured to withstand the harshest corrosive conditions. Additionally, these batteries also incorporate large reservoirs to enable them to hold a charge for years to come.
One of their top-rated batteries, well known for their high cycling and spill-proof capacities, is the ACDelco Advantage battery. This battery incorporates an Absorbed Glass Mat feature.
It is also manufactured with a unique valve-regulated recombinant technology. The two features ensure more durability of this battery type, three times more than conventional batteries.
2. Optima
Optima is one of the most trusted battery brands in the world. The company was founded by Johnson Controls back in 2012, and they are based in Milwaukee, USA.
The company specializes in automotive and marine batteries and is well-known for manufacturing high-performance AGM batteries.
Besides specializing in commercial and marine vehicles, the brand has also released lead-acid batteries that are convenience-free.
Within the past years, the brand has incorporated more efforts to better its brand by inventing spiral cell technology. Back in 2017, the brand released a computerized maintenance and battery charger.
Optima has three main batteries. They include;
All of the models have different capacities, and they are used for specific purposes. The RedTop is one of Optima's most popular battery models and is popularly used for normal engine starting.
The YellowTop, highly incorporated in modern accessory-loaded cars, ranks amongst the best AGM vehicle batteries for their high performance and outstanding capabilities.
Finally, the BlueTop comes in two types, one with a dark grey case and the other with a light grey case. The dark grey is ideal when you need an effective starting battery, while the light grey is great for both starting and deep cycling.
3. Interstate Batteries
This manufacturer is based in Texas, USA, and is one of the top-rated battery brands in the world. The company was started by John Searcy back in the 1950s and is well known for manufacturing affordable car batteries.
Interstate Batteries has broadened its reach to sell more available batteries for trucks, automotive, marine, RVs, garden autos, and heavy-duty lawns. The brand incorporates five different battery lines: MTZ, MTP, MTX, MT, and M. This diversity is crucial since it ensures they cater to every customer's needs.
The MT batteries are uniquely manufactured for individuals residing in hot areas. On the other hand, MTP batteries are popularly used by individuals residing in cold climates that normally drop below the usual freezing points.
If you are looking for a top-end line in Interstate batteries, then MTZ batteries are the best choice. These batteries are the best for high accessory load vehicles since they give them premium performance and strong starts.
The MTX batteries provide long life to premium performance to cars that need AGM. These batteries by Interstate are also a great option for cars with several extra plug-ins and accessories.
The M-line is manufactured with standard starting power, ideal for vehicle owners seeking value at a friendly and affordable price.
4. Odyssey
If you are looking for another great brand that offers high-quality and long-lasting batteries, then Odyssey is your best option. These batteries are manufactured by EnerSys Energy Products Inc. and are headquartered in Reading, USA. The batteries are available for trucks, recreational, heavy-duty, Powersports, marine, and fleet vehicles.
With more than 100 years of experience in manufacturing batteries, the brand has positioned stations in 17 countries, making it easy for them to meet with clients.
Odyssey batteries stand out due to their extreme temperature resistance, vibration resistance, durability, and long service life. Additionally, since the batteries incorporate a sealed and AGM design, they do not require watering.
Odyssey company has different battery lines. They include the Pro series, Extreme series, and Performance Series. The Pro series has a faster recharge than other conventional batteries. This feature makes the battery function appropriately.
The Extreme Series, which features great deep cycling capabilities, is ideal for imports and luxury cars. The Performance Series incorporates a high reserve capacity and is ideal for cars with many accessories.
5. DieHard
Founded by Sears Roebuck and Company in 1967, DieHard represents another great battery brand worldwide. The primary purpose of this company in manufacturing their batteries was to make their batteries in a manner that they last longer than the car. Even though the company may not have accomplished its goal entirely, they are almost there.
These manufacturers incorporate the latest technology in manufacturing, ensuring they meet the high standards expected in this industry.
DieHard batteries are manufactured for automobiles, trucks, small engines, heavy-duty farm automobiles, marines, and power sports. The batteries are powerful, reliable, and durable, ensuring value for your money.
The brand presents five lines that offer clients different options. These include;
DieHard Platinum
DieHard Red
DieHard Silver
DieHard Platinum AGM
DieHard Gold
Their well-round performance and capacity enable them to perform extremely well and operate in extremely cold conditions.
6. Bosch
Bosch company, which has its headquarters in Gerlingen, Germany, is one of the most widely used brands among different vehicle owners due to its high performance and affordability.
The brand was established by Robert Bosch and has served the market since 1886. This timeframe shows their incredible experience in manufacturing their products.
The company's batteries are available for trucks, passenger vehicles, e-vehicles, and commercial and military vehicles. Generally, Bosch batteries are well-loved for their performance, reliability, and longevity. Customers can get these batteries from their nearest dealers or retailers.
The company has four different lines of batteries, which include;
S3 Value Performance
S4 Quality Performance
S5 Premium Power
S6 High-Performance AGM
The S3 battery is appropriate for older cars/vehicles with minimum electrical equipment. The S4 battery represents a good fit for medium-sized vehicles with an average amount of electrical accessories since it's an all-around battery.
The S5 Bosch batteries are a great choice for premium car segments and upper-class domestic and imported vehicles with numerous electrical consumers.
The batteries guarantee incredible power you can depend on without caring about high-demand situations. The S6 Bosch batteries are powerful and offer high-end performance, ideal for vehicles that require strong starts.
7. Duracell
You've probably come across this line of batteries since it's a famous brand in the automotive sector. The brand is known for its well thought quality, reliability, and experience in manufacturing.
It was founded by Samuel Ruben and Philip Mallory in 1920 and currently has its main headquarters at Bethel, Connecticut, USA, and Geneva, Switzerland.
You can find Duracell batteries in any part of the world in different car models. The batteries are ideal for mobile homes, e-cars, vans, buses, snow groomers, construction machines, and other autos.
Duracell batteries guarantee extreme performance, especially their strength to operate in outrageous conditions. You can depend on the brand's long-lasting assurance as well.
The batteries are available in different lines, including Advanced, Extreme EFB, Extreme AGM, and Starter. The Advanced batteries are an incredible option for modern cars and provide optimum starting power.
The Extreme EFB incorporates the basic stop-start elements and is ideal for small/medium cars. The Extreme AGM is a great choice for vehicles whose stop-start functions are complex.
8. NAPA
If you are still seeking knowledge on the best car battery brand, consider NAPA since it's among the best retailers in almost all battery applications.
This incredible company manufactures high-performance batteries that range from lead-acid wet cells to lithium-ion batteries that provide you with several years of quality service.
NAPA batteries are available in four lines: The Legend, The Legend Premium AGM, the Legend Premium, and NAPA Power. The NAPA Premium line features a powerful starting with high reserve capacity, durability, and long-lasting life. Its construction is also high-quality, and it doesn't need any maintenance.
The Legend line is well-known for its good starting and durability. It has various internal reinforced aspects that assist in its performance.
The Legend Premium is an incredible option for vehicle owners seeking to maximize their car's starting performance. This battery is manufactured to operate even in extreme temperatures.
Additionally, NAPA legend Premium incorporates a high reserve capacity which guarantees exceptional performance by keeping emergency power. The top-rated line in NAPA batteries is the Legend Premium AGM.
This battery offers up to 20 vibration protection, a super guarantee to provide your vehicle with the best starting performance. Additionally, the Legend Premium AGM incorporates a spill-proof feature that makes it highly safe to use.
FAQs
Here are answers to some of the frequently asked questions that you may have about buying the best car battery brand. These questions will help you gain more insight and knowledge to help you decide if a certain brand is best for you.
Which car battery brand is best?
It depends on what vehicle you have and what specific needs you have. If you have a car that requires a deep cycle and starting battery, then one of the best car battery brands would be DieHard. Interstate is another excellent choice for those who need a marine starting battery.
Which car battery is the longest lasting?
Some car battery brands are designed specifically for long-lasting use. For example, Optima is a top-rated car battery brand that actively promotes long-lasting use. This car battery can withstand harsh weather conditions, an excellent characteristic for people living in certain parts of the world.
How do I know if I need a new car battery?
When you have to start your car by pushing it or hear the engine click when you try to turn over the ignition, it's time for a new battery. Additionally, if your bonnet starts smelling like a rotten egg, it's time to replace your car battery.
How long does a car battery last?
Generally, a car battery will last up to four years. How long it lasts depends on the brand, your care for it, and your driving patterns. Factors such as your vehicle's electrical system, battery type, and age are also important components.
Who makes the best quality car batteries?
There are many car batteries that you can choose from. The best car battery companies will ensure that their product is top-notch. Overall, companies like Optima, Odyssey, and ACDelco are some of the best car battery brands.
Is there a difference between car batteries?
Yes. There can be a huge difference in car batteries, especially in their make, since each battery is designed to work with a specific vehicle model.
What is the most reliable brand car battery?
The most reliable brand of car battery is the Optima RedTop, followed by the DieHard Platinum as the best lead-acid option. For the best value, the ACDelco Gold is recommended. If longevity is a priority, the DieHard Gold is the longest-lasting choice.
The Odyssey Performance Series is known for its versatility, while the Optima YellowTop is the top pick for a dual-purpose battery. Finally, for optimal performance, the Braille Intensity Battery is highly recommended.
Which battery is best quality?
The best quality battery is the lithium battery, which has the highest energy density among all battery cells due to the exceptionally light metal it contains. As a result, lithium batteries can store more energy compared to alkaline batteries or any single-use battery of a similar size. Additionally, they exhibit excellent performance in extreme temperatures, whether it is hot or cold.
Which battery brand will last the longest?
The Duracell battery is found to have the longest lifespan, with Energizer coming in a close second and Eveready following closely behind. Overall, alkaline batteries tend to outperform non-alkaline batteries in terms of performance.
Is a DieHard battery a good battery?
A DieHard battery can be both the best and worst performer in two out of six common sizes, making it inconsistent compared to other big-name battery brands like EverStart and Interstate.
Which battery is best for lifespan?
The best battery for lifespan can be determined by considering the shelf life and cycle life of different chemistries. Lithium non-rechargeable batteries have a shelf life of 10-12 years but no cycle life. Nickel Cadmium batteries have a shelf life of 1.5-3 years and a cycle life of 1,000+. Nickel Metal Hydride batteries have a shelf life of 3-5 years and a cycle life of 700-1,000. Lithium rechargeable batteries have a shelf life of 2-4 years and a cycle life of 600-1,000.
Does the brand of a car battery matter?
The brand of a car battery does matter to some extent. While there may not be significant differences among batteries with similar designs, generally, batteries with longer warranties tend to offer higher quality. Therefore, it is advisable to invest in a car battery with a longer warranty if you intend to keep your vehicle for several more years. On the other hand, if you plan to trade in your car soon, opting for a cheaper battery may be a more practical choice.
Are Walmart car batteries reliable?
Walmart car batteries, specifically the EverStart Value brand, are worth considering due to their reliable performance. Manufactured by reputable companies, these batteries typically offer higher cold cranking amps compared to stock batteries. Additionally, they are backed by solid warranties and can last for several years with proper maintenance.
Who is the leading car battery manufacturer?
The leading car battery manufacturer is CATL, a Chinese company that has been the world's largest seller of batteries for electric and hybrid vehicles throughout the first half of 2022. CATL, also known as Contemporary Amperex Technology Co. Ltd., is expected to maintain its position as the top global seller of batteries for electric and hybrid cars in 2022.
Do expensive car batteries make a difference?
Expensive car batteries do make a difference due to their higher quality and performance features. Specifically, high-end AGM batteries provide benefits such as faster charging, increased depth of discharge, and support for start-stop technology. However, the main factor that justifies their cost is the warranty and the cost of replacement.
What car battery is best for my car?
The best car battery for your car can be determined by referring to your owner's manual, where you can locate the battery's group size. This information serves as a useful starting point when considering which battery to choose.
Does it matter what brand of car battery you get?
It does matter what brand of car battery you get because car batteries are designed to meet the specifications of different vehicles, typically based on the year, make, and model. While there may be some similarities in how car batteries work, they still differ in various ways to ensure compatibility and optimal performance.
Is there a difference in quality of car batteries?
There is a difference in the quality of car batteries. AGMs, for example, can be significantly more expensive than highly rated conventional batteries, costing between 40 to 100 percent more. However, it may be worth considering purchasing an AGM battery if you occasionally leave your vehicle unused for extended periods and experience battery drain. AGM batteries are designed to better withstand deep discharges and have a higher chance of fully recovering if accidentally drained.
How long should a car battery last?
A car battery should typically last around 3-4 years, although it is common for car owners to replace this component during regular maintenance. The lifespan of a car battery can vary, with some lasting up to 6 years and others needing replacement after just a year or two. Several factors influence the duration of your car battery, including the frequency of your driving.
Is EverStart a good battery?
EverStart is indeed a good battery. Manufactured by Johnson Controls exclusively for Walmart, EverStart is a dependable brand that is definitely worth purchasing. With Johnson Controls being one of the leading battery manufacturers in the nation, you can have full confidence in the quality of their batteries. Additionally, EverStart batteries are designed to have a lifespan of approximately 3 to 5 years.
Are cheaper car batteries good?
Cheaper car batteries may not be good due to differences in quality. Some lower-priced batteries may use lower-grade casings, increasing the risk of leakage. Generally, high-quality batteries can last for 2-5 years depending on climate and usage. On the other hand, opting for a cheaper and lower quality battery is likely to result in a significantly shorter lifespan.
Does car battery brand really matter?
The brand of a car battery does matter. Car batteries are designed to meet the specific requirements of different vehicles, taking into account factors such as the year, make, and model. While there may be similarities in how car batteries function, it is important to choose a brand that is compatible with your vehicle to ensure optimal performance.
Is there a difference between cheap and expensive car batteries?
There is indeed a distinction between cheap and expensive car batteries. Cheap car batteries often utilize PVC as the separating material, while higher-end batteries use rubber. Additionally, lower quality components like sub-par cables and wires are commonly found in cheaper batteries, in contrast to their pricier counterparts.
What is the best budget car battery?
The best budget car battery is the EverStart Maxx 35N. For pickup trucks, the DieHard Gold 50865 is the top choice. Track cars require the Braille Lightweight AGM battery. And if you have a lot of accessories, the Deka Intimidator AGM Deep Cycle Series 8A31DT is the best option.
Are car batteries cheaper at Autozone or Walmart?
Car batteries are cheaper at Walmart compared to Autozone. Walmart offers a variety of options including their in-store brand EverStart, manufactured by Clarios, which is also the maker of Optima batteries. Additionally, some Walmart stores carry other brands like Bosch and Optima.
How much should I spend on a new car battery?
The cost of a new car battery can vary depending on its power, size, and quality. Prices for replacement car batteries typically range from around $45 to $250. If you need to replace your car battery, you can visit your local dealership, auto parts store, or automotive service center. They can assess your current battery and provide you with a suitable replacement.
Are some car batteries better than others?
Some car batteries are better than others, as their longevity and performance depend on the materials used and the quality of construction. Certain batteries can last a long time and provide excellent performance, while others may lose power at critical moments. It is important to know what to look for in order to make the best choice when purchasing a new and reliable battery for your vehicle.
How long do cheap car batteries last?
Cheap car batteries typically last between three and five years. It is important to note that exceeding the five-year mark, even with ideal driving conditions, may result in unexpected battery failure. Consequently, numerous manufacturers advise replacing the battery after five years to ensure optimal performance and avoid any unforeseen issues.
Do expensive batteries last longer?
Expensive batteries tend to have a longer lifespan, although if you prefer purchasing in large quantities, the GP Ultras are a reliable option.
Are generic batteries worth it?
Statement: Generic batteries are worth it.Rewritten answer: Choosing cheaper batteries means paying a smaller amount initially, but you will also have to replace them more frequently. This approach focuses on short-term benefits. On the other hand, investing in more expensive batteries requires a higher upfront cost, but they have a longer lifespan. Ultimately, the difference in energy per price is not significant, making both options relatively equal in value.
Is it better to charge a car battery or buy a new one?
It is recommended to replace a car battery that is over 4 years old with a new one. While it may be possible to temporarily recharge an old battery, it is likely to lose its charge again soon. Over time, older batteries naturally deteriorate and lose their ability to hold a charge.
Is it worth getting a more expensive battery?
It is worth considering a more expensive battery as it is designed to have a longer lifespan and may also come with an extended warranty. Personally, I tend to opt for the cheapest battery available since they typically outlast the warranty period of pricier alternatives. Both options are reliable batteries. If I were to choose for a daily driver car, I would recommend the Duralast battery.
Are Duralast batteries any good?
Duralast batteries are indeed good, as they have built a strong reputation in the car battery market for their quality, performance, and value.
Is Duralast or DieHard better?
Duralast AGM batteries are superior to DieHard AGM batteries in terms of durability and functionality. In comparing Duralast and DieHard, the RC Rating (Reserve Capacity) is a crucial factor to consider. The RC rating signifies the length of time (in minutes) that a fully charged car battery can sustain a 25-amp output at 80°F before reaching the minimum voltage threshold.
Which is better Duralast or Interstate?
When comparing Duralast and Interstate batteries, it is difficult to find batteries that surpass the quality of Interstates. However, Duralast batteries are likely to be more affordable. Personally, I would choose the reliable and proven Interstates.
Who makes the best long lasting batteries?
The best long-lasting batteries are made by different brands. Energizer Ultimate Lithium is known for being the longest-lasting AA battery. For those on a budget, Amazon Basics Performance Alkaline is the best choice. If you're looking for an everyday battery, Energizer Alkaline Power is highly recommended. Duracell Optimum is the top choice for high-drain devices, while Duracell Plus is a great all-rounder.
What are the strongest lasting batteries?
The strongest lasting batteries are the Energizer® Ultimate Lithium™ batteries, which not only hold the top spot as the longest-lasting AA batteries but also come equipped with leak resistance and exceptional performance in extreme temperatures ranging from -40ºF to 140ºF (-40ºC to 60ºC).
Is Duralast gold a good car battery?
Duralast Gold car batteries are considered good due to their heavier build, increased lead plate count for enhanced vibration resistance, and higher power output. These batteries are particularly suitable for vehicles that require substantial power, such as those equipped with heated seats or infotainment systems.
What is the life expectancy of a Duralast battery?
The life expectancy of a Duralast battery ranges from two to five years, depending on the type. Duralast Gold and Platinum batteries, known for their quality, typically last between three to five years. On the other hand, the regular Duralast battery has an average lifespan of two to three years.
How long do AutoZone batteries last?
AutoZone batteries typically last an average of 3-4 years, although there are instances where they can last longer. If you are experiencing any issues, you can refer to the articles provided below to assist you in identifying the problem, choosing a suitable replacement, and successfully installing your new battery.
Is Duralast an AutoZone brand?
Duralast is indeed an AutoZone brand, along with Valucraft and Duralast Gold. These private label brands are specifically designed for lead-acid automotive batteries, which are primarily manufactured by Johnson Controls, East Penn, Exide, and other manufacturers. Additionally, AutoZone offers the Duralast Platinum line, which consists of AGM batteries.