3+ Survival Watches That Will Keep You Ready for Anything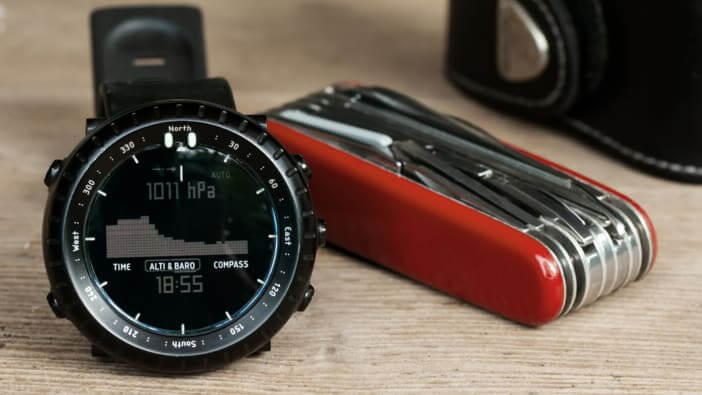 Disclosure: As an Amazon Associate, this site earns from qualifying purchases. Thank you!
Survival watches are essential tools that can become incredibly useful. Many rely on these wrist multi-tools during their solo adventures away from civilization.
These watches continue to go to people's wish lists or online shopping carts. We want to inform you about them and why they can become a life-saving gadget in your toolkit.
Today, there are survival watches by so many brands that it can be challenging to choose the best one. We want to give you our recommendations and explain why they are top of the market.
What Is a Survival Watch?
A survival watch is a watch that helps you survive. Survival watches have been around for a while. They assist explorers and adventurists during their experiences in the wild.
Each survival watch has a certain amount of tools that the person wearing it can use to benefit their situation. Some watches will provide altitude, direction, time, and date.
It is common to see survival watches that equip you with tools such as a line cutter, a fire starter, and a whistle.
They are great for military personnel, hunters, explorers, or other people who enjoy a long time in nature.
Top of the Line Survival Watch: Luminox Recon Pointman Xl.8832.MI
The Luminox Recon Pointman is a high-end survival watch. The watch can operate and stay functional up to 660 feet. It is a watch that can handle the conditions of any environment.
The watch features a silicone band, stainless steel case, and scratch-resistant face. The watch has a time and date, a compass, and a walking speed. The compass is removable and can be helpful for in-hand directions.
This watch is perfect for anybody willing to splash some extra cash. Whether you're a hunter, fisherman, hiker, or military personnel, you'll love this watch.
Middle of the Road Survival Watch: Suunto Traverse Alpha
The Suunto Traverse Alpha is a middle-level watch that isn't cheap or expensive. This watch is perfect for people looking for a first watch, a second, or a backup.
It is water resistant up to 330 feet and perfect for deep water activities. The watch is equipped with sapphire crystal glass that is scratch-resistant. The nylon wristband will block moisture from getting inside it.
Its long battery life is about 14 days, considering the use of GPS technology. The watch's most unique feature is its ability to track your movements and location. Survivalists will never feel lost as the watch will guide them back to their starting points.
This watch is ideal for hunters and fishermen who spend long hours in nature. It can assist in activities using moon times. The Suunto Traverse Alpha will provide you with the best hunting and fishing times. 
Budget Survival Watch: Timex Men's Expedition TW4B03500
This Timex piece is perfect for survivalists who are looking for an affordable watch. It is durable and water resistant up to 165 feet. The battery will last for several weeks.
The Timex Men's Expedition Watch consists of nylon strap material, scratch-free crystal, and a resin case. The strap has a length of 22mm and the watch comes with a one-year warranty.
It is the perfect entry-level survival watch that doesn't cost much. The watch will equip you with a light and a date for your adventures. 
Frequently Asked Questions
We are bringing you the answers to some of the most common questions about survival watches and bracelets.
Is a watch useful for survival?
A watch can be indispensable, especially during survival moments. Some survival watches will provide you with the essential tools to assist in surviving.
You can expect to use tools such as fire starters, altitude readers, temperature sensors, and a sense of direction. 
These watches will likely come in handy if you survive in the wilderness.
What is the best survival watch on the market?
It isn't an easy task to pick the best survival watch on the market. Choosing which watch meets all the marks depends on what the individual survivor will need it for.
You'll need something durable, long-lasting, and with many gadgets. The Luminox Bear Grylls Survival XB.3749 is one of the most valuable watches, if not the best watch on the market. It is military grade and provides many nifty tools to survive.
Bear Grylls is a survivalist, testing different gear in the most challenging conditions. If he recommends it, then there is no doubt that it couldn't be the best.
Are survival bracelets waterproof?
Most survival bracelets are water-resistant and can be worn in the rain.
Some manufacturers make them with high-quality materials that allow for complete submergence. The survival bracelet must contain nylon inside and outside to prevent moisture from getting in.
They are waterproof if they can prevent moisture from seeping into the material.