The Ultimate Guide to Water Storage Containers: Types, Sizes, and Materials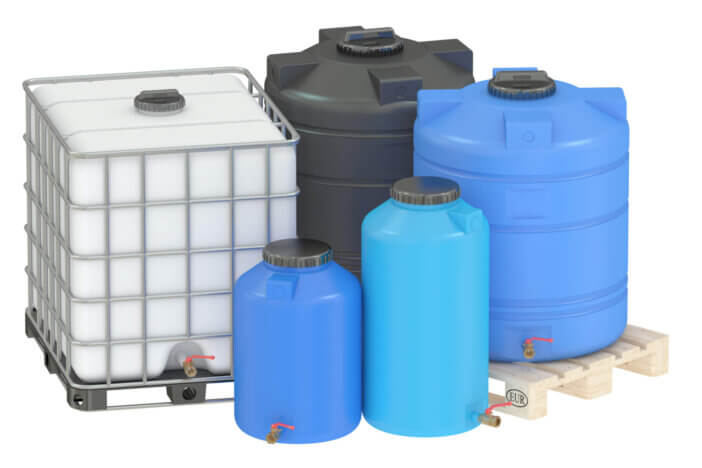 Water storage containers are essential for ensuring access to clean and safe drinking water in various situations.
In this guide, we'll cover types, sizes, materials, and important factors to help you choose the right one for your needs.
Disclosure: This site earns commissions from listed merchants at no cost to you. Thank you!
Types of Water Storage Containers
Various water containers are available. Here are some popular ones.
Glass Bottles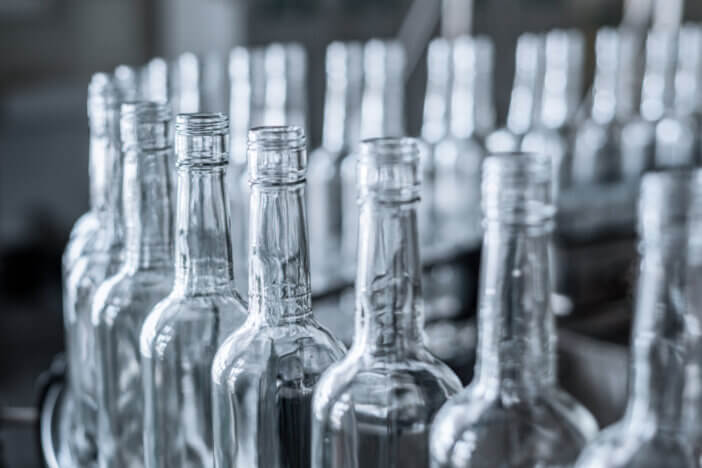 Glass bottles are a great option for storing water at home. They are durable, easy to clean, and do not contain any harmful chemicals.
Glass bottles also do not absorb flavors or odors, ensuring that your water stays fresh and pure. However, they are heavy and not suitable for outdoor activities or travel.
Tanks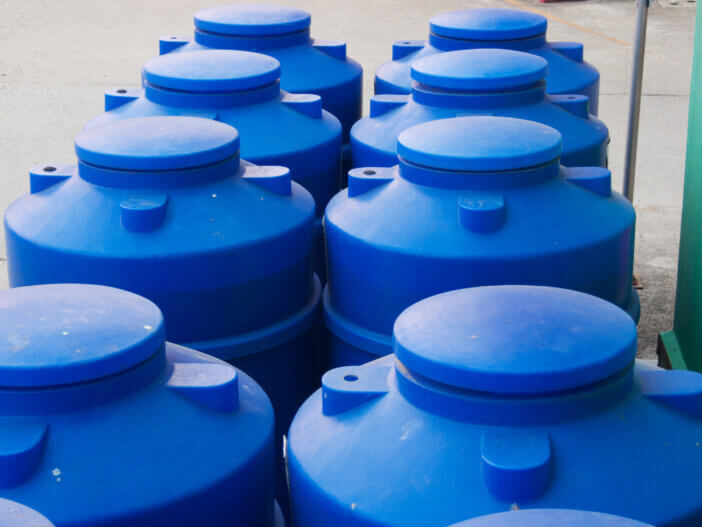 Tanks are large containers that can hold up to thousands of gallons of water.
They are commonly used in commercial and industrial settings, but can also be installed in homes or farms.
Tanks are made of various materials such as plastic, fiberglass, or concrete and can be either above ground or underground.
Portable Containers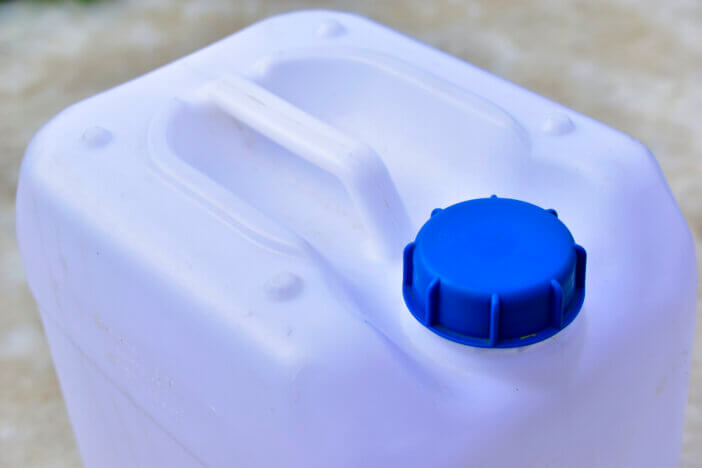 Portable containers are designed for outdoor activities such as camping, hiking, or traveling. They are typically made of lightweight materials such as plastic or metal and come in various sizes and shapes.
Portable containers are easy to carry and store, making them a popular choice for outdoor enthusiasts.
Stackable Containers
Stackable containers are ideal for those who need to store a large amount of water in a limited space.
They can be stacked on top of each other to save space and are usually made of durable plastic. Stackable containers come in different sizes and capacities.
Factors to Consider When Choosing a Water Storage Container
When choosing a water storage container, there are several factors to consider:
Intended Use
Different water storage containers are designed for different purposes. Consider where and how you will use the container before making a purchase.
If you need to store water for emergency situations, a large tank or stackable container may be suitable.
For outdoor activities, a portable container is the way to go.
Materials
Material matters; it impacts durability, weight, and safety. Plastic containers are lightweight and affordable but may contain harmful chemicals such as BPA.
Glass containers are safe and durable, but heavy and not suitable for outdoor activities. Metal containers are durable but may rust over time.
Cleaning and Maintenance
Some water storage containers require more maintenance than others.
Consider how easy it is to clean and maintain the container, especially if you plan to use it for long-term storage.
Some containers may require regular cleaning or replacement of filters.
Ease of Storage and Use
Size and weight impact storage and use. Consider where you will store the container and how easy it is to access the water.
If you plan to carry the container while hiking or camping, choose a lightweight and portable design.
Best Water Storage Containers
Here are some of the best water storage containers available on the market:
WaterPrepared 35 Gallon Water Storage Tank
The 35 Gallon WaterPrepared Tank is reliable for emergencies. It's food-grade plastic and holds 35 gallons.
The tank is stackable, making it easy to store in small spaces. It also comes with a spigot for easy access to water.
WaterPrepared Blue 55 Gallon Water Storage Tank
The WaterPrepared Blue 55 Gallon Water Storage Tank is another excellent choice for emergency situations.
It has a large capacity of 55 gallons and is made of BPA-free plastic. The tank is stackable and comes with a spigot for easy access to water.
WaterStorageCube BPA Free Collapsible Water Container
The WaterStorageCube BPA Free Collapsible Water Container is a great option for outdoor activities.
It is made of durable and lightweight material and can hold up to 5 gallons of water.
The container is collapsible, making it easy to pack and store. It also comes with a spigot for easy pouring.
Saratoga Farms 30-gallon Stackable Water Container Essentials Kit
Saratoga Farms 30-gallon Container Kit is a complete emergency solution with a stackable container, siphon pump, and water treatment kit.
The container is made of BPA-free plastic and has a spigot for easy access to water.
How to Keep Stored Water Fresh and Healthy
Storing water for a long period of time requires proper care and maintenance. Here are some tips to keep your stored water fresh and healthy:
Proper Storage Location
Store containers in a cool, dark place. Sunlight and heat encourage algae and bacteria growth in water.
Additionally, avoid storing water near chemicals or odorous materials, as they can affect the taste and quality of the water.
Sealing and Sterilizing the Container
Before filling your water storage container, make sure it is clean and sterile. Use a solution of 1 teaspoon of unscented household bleach per gallon of water to sanitize the container.
Rinse thoroughly before filling with water. Ensure that the container is tightly sealed to prevent contamination and evaporation.
Periodically check water quality and replace as needed. The Centers for Disease Control and Prevention (CDC) recommends replacing stored water every six months to ensure its safety and freshness.