6+ Reasons Why To Get a PO Box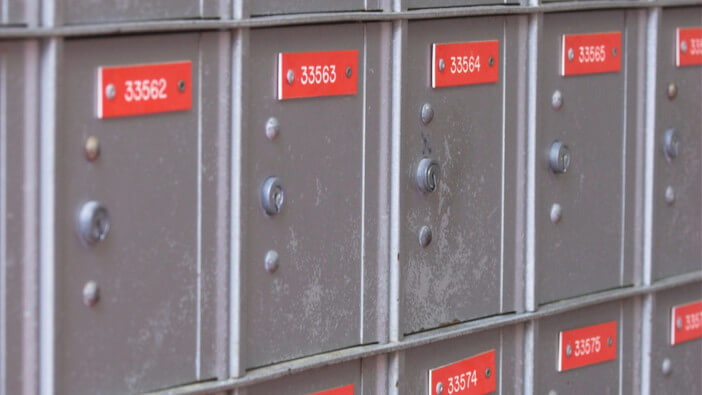 Getting a PO box is not sketchy behavior, regardless of the way TV shows portray it. The actual question is, why don't more people get a post office box?
Let's look at what a PO box is and why you might consider getting one.
Disclosure: This site earns commissions from listed merchants at no cost to you. Thank you!
What is a PO Box?
A PO box, or post office box, is a mailbox located at a postal station. It is lockable and used to receive mail when you don't receive it at a home address. 
Traditionally, PO boxes are used for people who live in rural areas where mail is not delivered. But it's becoming more common for people to use a PO box to receive mail and packages.
6 Reasons Why To Get a PO Box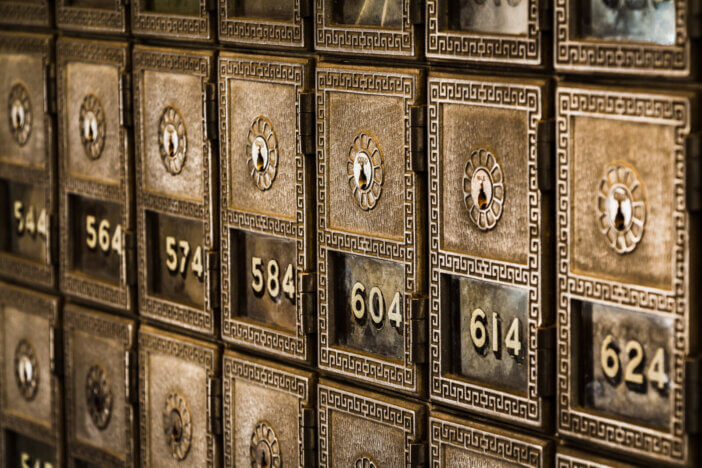 Getting a PO box benefits all sorts of people for all kinds of reasons (that's not criming).
Protect Your Privacy
It's tempting to use your home address when starting a new business. It's often the cheapest way to approach it. But it's definitely not the safest way.
The same goes if you receive a ton of packages: the fewer people that know your home address, the better. A PO box is a neutral location that is heavily monitored and secure.
If an angry customer wants to complain face-to-face, you'd rather it be there than in the place you live.
A PO Box Looks Professional
Many people work for themselves and from home. An apartment or home address doesn't come off as professional.
You want to highlight your appeal any way you can, and a PO box is an easy step toward increasing your status with customers or clients.
However, if you do have a business address, you will want to use that instead of a PO box.
What is required to open a PO Box?
All you need is two forms of valid ID – photo and non-photo ID. It does have to be valid and have sufficient info that confirms who you are and is traceable to you.
Missing a Package Is a Hassle
So annoying when you sit around at home all day waiting, you live for exactly two minutes to grab lunch, and you've missed a package.
You've got to go to the post office to pick it up. You might as well just let them keep it all.
The difference is that you aren't relying on weird ass business hours with a PO box. You've got access to your lockable mailbox 24/7.
It's Faster
Your mail and packages will show up at the PO box before the time it will take for them to arrive at your home address.
The United States Postal Service (USPS) prefers delivering to a PO box rather than a street address (as you can imagine).
PO Boxes Are Affordable
You're not looking at paying a ton of extra fees or costs. The price is dependent on where you live. The average cost of a PO box is around $12 a month.
It's a low price to pay for another layer of privacy and security.
Why do PO Boxes cost so much?
For the majority of people, PO boxes aren't expensive at all.
But, the United States Postal Service does charge more for post office boxes located where private sector box rentals regions.
Package Security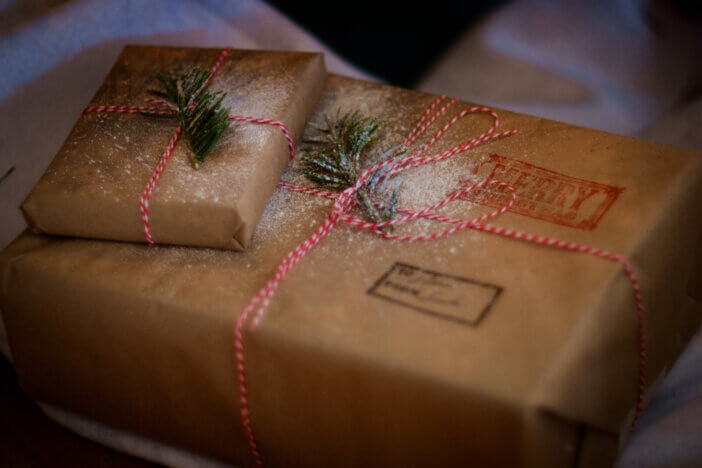 Theft is a problem; to say otherwise would be a lie.
Renting a PO box is an easy step you can take toward keeping your Amazon package from disappearing from your front porch.
The lockable box protects goods going out and coming in. You can trust that even the most expensive item won't turn up missing from the post office station.
Is it worth having a PO box?
A PO box provides plenty of benefits, especially for home businesses and self-employed people.
speed
privacy
security
convenience
mobility
Disadvantages of a PO Box
Like all things in this world, you must weigh the advantages against the disadvantages before making reasonable decisions.
Business Address Is Better
If you work from home, absolutely getting a PO box is better.
But, if you've got a business address, it looks way more professional and eats into the otherwise free advertisement.
Do banks accept PO box?
The vast majority of banks will require you to show proof of a physical address before allowing you to open any sort of bank account.
You may find that a few banks do allow PO boxes to open business banking accounts, but they are rare.
USPS PO Box Only Gets USPS Packages
If you get things from FedEx or UPS, they will still show up at your door. A USPS post office only accepts mail and packages sent through the United States Postal Service.
You Have an Extra Errand
You can't just walk to the road and grab your mail when you're using a PO box. You have to make room on your busy schedule to make an extra stop to check your post office box regularly.
An overflowing PO box is overwhelming and not ideal.
When should I rent a PO Box?
If you have privacy and security concerns regarding sending and receiving mail, you should most certainly look into investing in a PO box.
And, if you're a big Amazon person, your packages will get to your PO box faster than your home address, not to mention that they are far safer in a post office station than on your porch stairs.
Is PO Box better than address?
The address vs PO box debate depends on what you need a PO box for. For a lot of people, it is important to keep their home addresses confidential.
But you do have to keep a couple of things in mind.
The post office box address does not have an apartment or house number, nor does it denote the address you reside in.
You can't use a post office box as a street address because it doesn't fulfill the requirements of a physical address.
PO box address:
6789 Tacks Rd
PO Box 3456
Baton Rouge, LA 70817
Business street address:
222, Main St Unit 44
Baton Rouge, LA 70817
Home Address:
444 Bend Road
Baton Rouge, LA 70817
Do you have to have a physical address to get a PO Box?
The USPS requires that you have a physical and permanent address and prove it. You can find other services that don't need one but tend to be less secure and more expensive.
Steps to Renting a PO Box
Pick the post office. Consider the convenience of the location. You can use the USPS website to find the closest one to you.
Choose the size. You'll need to decide what size mailbox you need. You will have to pay more rent the larger the PO box is.
Change your address. Don't forget to file a change of address form to have your mail delivered to the correct address.
How confidential are PO boxes?
Well, it protects your home address, and renting a PO box provides you with a legit business address.
PO boxes are lockable mailboxes that are physically inside a secure and monitored location. Only those with keys can access it.
And, in most cases, the USPS doesn't disclose the names of PO box owners without a subpoena.
Why would you have a PO box?
A PO box protects your privacy.
It looks more professional than a home address.
You won't miss packages and have to track them down.
You get your mail faster using a PO box.
A PO box is a highly affordable alternative to a home address.
It protects your packages from porch thieves.
FAQs about PO Boxes
Is PO Box correct or P.O. Box?
USPS prefers that you not use any periods, commas, or other punctuation when using a PO box as an address.
Use the standard address block and write – PO BOX.
Can you use a UPS box as a legal address?
A PO box is just meant to make receiving mail and packages easier and safer.
You can't use a post office box as a legal address. A legal address is a physical address. 
Can I use a PO Box for everything?
According to the federal government, a postal employee and the box user can put anything into a USPS PO box.
Packages from FedEx, UPS, and other delivery services will not drop packages off at a PO box. 
Will Amazon deliver to PO box?
Amazon uses USPS to ship purchased items. So, yes, you can receive Amazon packages through your PO box. It's actually one of the benefits because it keeps them from being stolen from the front porch.
How long can you leave mail in a PO Box?
One of the reasons you want to rent a PO box close to you is that you want to have the time to pick up your mail from the post office.
The post office station will give you ten days to check your PO box before declaring it MLNA (moved left, no forward address).