Below Ground Tornado Shelters: Everything You Need To Know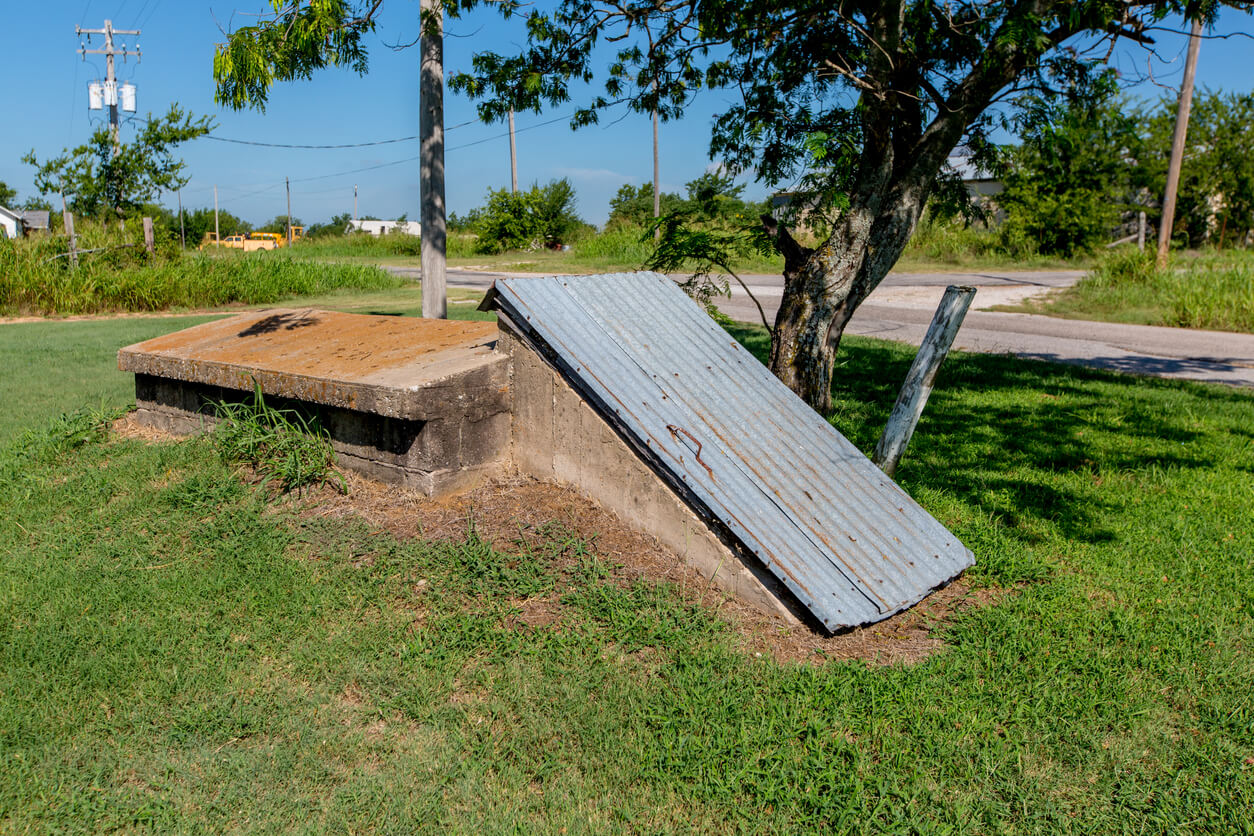 Before you throw down your cash for a below-ground refuge, let's dig into everything you need to know about below ground tornado shelters.
The weather is unpredictable, and catastrophic storms sometimes hit out of nowhere. The weather doesn't care where you live, either.
Tornadoes seem to be getting stronger and more frequent. And, the only way it seems to stay out of harm's way is for more people to invest in underground storm shelters.
Disclosure: This site earns commissions from listed merchants at no cost to you. Thank you!
Types of Below Ground Tornado Shelters
You don't have to have a fully stocked bolt-hole to have a safe tornado shelter. Consider your safety needs, budget, and property design before going all-in on a doomsday shelter. Sometimes a simple shelter is enough (beyond your bathroom).
Steel Below-Ground Shelters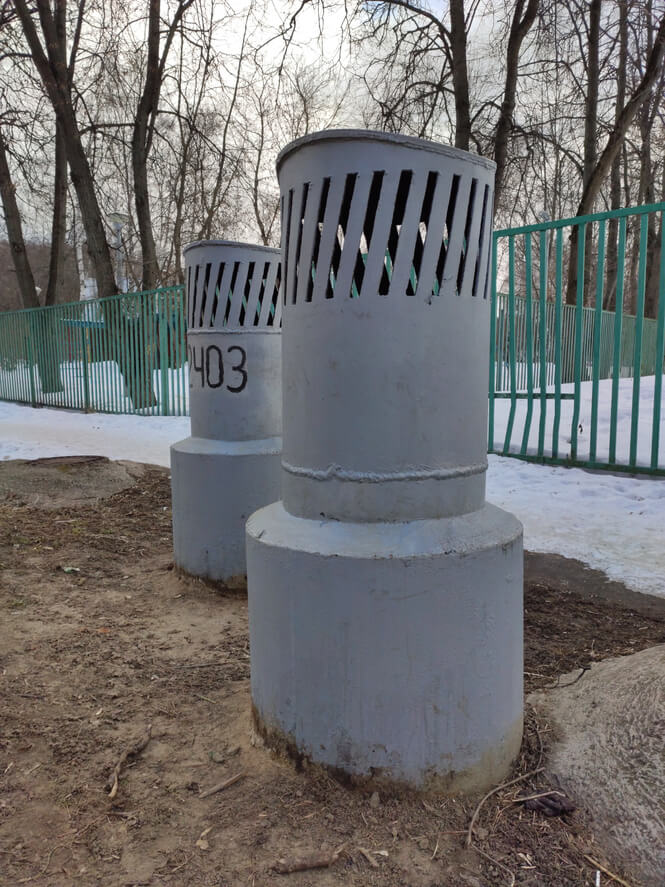 Speaking of doomsday shelters, underground shelters made of steel are typically built below ground – almost like a bunker. A turbine fan is part of the setup, making just it and the door visible up top.
If you're trying to be super-secret, you can plant flowers and put lawn gnomes to cover the hardware.
A typical steel below-ground shelter has the following characteristics:
Metal stairs have the same incline and decline as standard stairs.
Handrails are part of the construction. You want it as pet and elderly-friendly as you can manage.
Deadbolt locks are an obvious thing. But, you decide how many.
Concert Below-Ground Shelters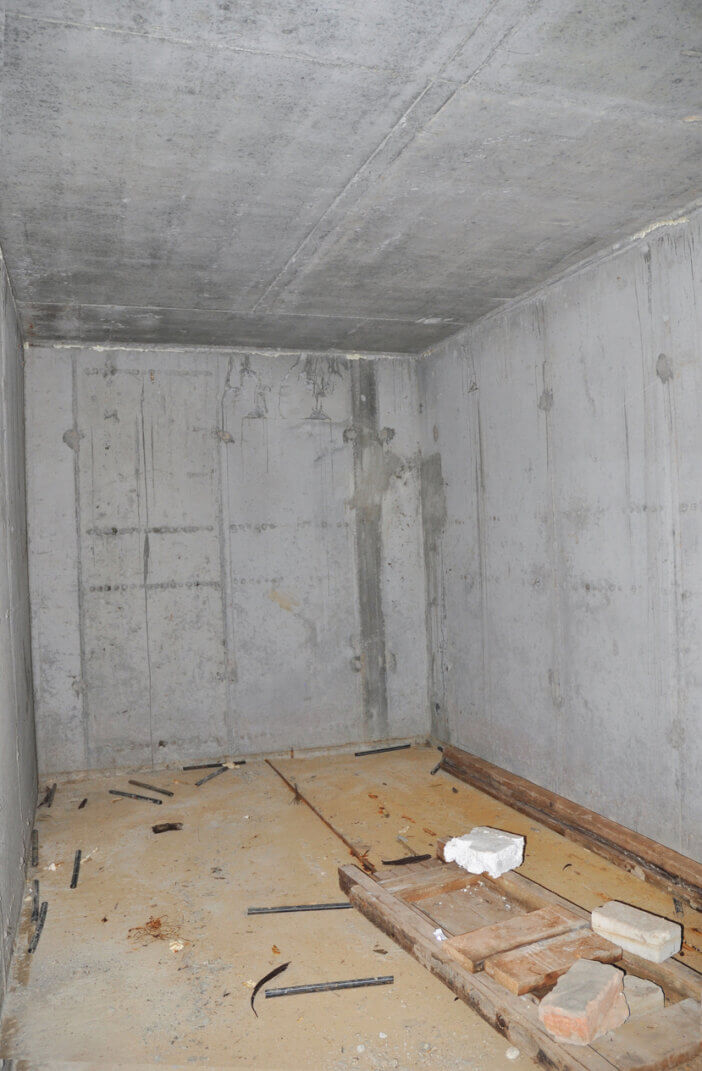 Concrete underground shelters are pretty well the same thing as steel, except concrete. More of the structure is above ground, so it is harder to conceal.
Basement Tornado Shelters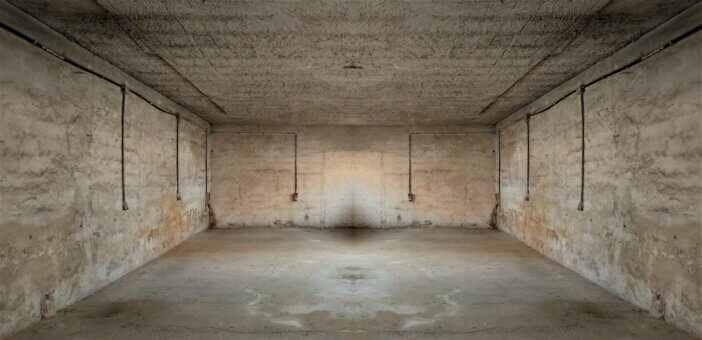 Not all houses come with a basement, but it sure is nice when they do. Traditional basements are a great place to take shelter, but they may not be as reinforced as they should be, and if heavy rain is involved, it can flood.
You can have a steel basement installed with your existing one. Professionals use heavy-duty anchors and epoxy to set it.
It Only Takes One Tornado
Oh, it is easy to say, but we don't get those. But, not every tornado happens in tornado alley. We will take a closer look at the force of nature, so you'll know what to expect if it ever happens to you.
When to Take Shelter
Tornadoes are the norm for parts of the United States. For other places, it is a rare occurrence. Either way, it is ideal to know what to look for when a tornado is coming.
But if you suspect a tornado, don't wait for proof, and take shelter. It is better to be safe than sorry.
Tornado Red Flags
A visual on a rotating funnel cloud
Clouds of debris flying towards you.
If the sky turns a green shade, take shelter. It's not a good sign.
Low-lying clouds that are darker than the rest.
Hail that is too large to seem like hail, sometimes.
A loud roar that sounds like a train is headed straight to your house.
If the glass windows shatter, the tornado is at your door.
The ceiling will flex in and out as if it were breathing when a tornado has arrived.
Benefits of a Storm Shelter
The obvious benefit of a storm shelter is the increased likelihood that you'll survive a tornado. However, there is more to it than that.
Easy Access to Safety
Below-ground tornado shelters give you a safe and quick option when fleeing from an approaching storm of any kind. It eliminates the need to travel or find a public shelter to wait out the weather.
Meeting Your Family-Specific Needs
Every human is different and has different needs. Your family is no different. When you build an underground shelter, you have the option of including wheelchair ramps, extra space, and an entertainment area for little ones.
Protects Your Valuables
Tornados will take it all. They are greedy monster storms that will try and devour everything, and that includes your most valued possessions. Photo albums, thumb drives, and priceless heirlooms.
A below-ground tornado shelter gives you a safe place to stash your valuables, so a tornado doesn't steal them forever.
Emergency Provisions
You never know when a storm shelter will become a primary shelter because of an emergency. Extra food, clothing, first aid kids, and an emergency medication stash are all reasons to leave a little extra space in a below-ground tornado shelter.
Survival Supplies for Your Shelter
Speaking of emergency provisions, we will take a look at what you need to stock up on in the case of an emergency. Even if you don't have a below-ground tornado shelter, there are survival supplies you should always keep on hand – all are similar to a "bug out" or "go bag" essentials or even for a survival shelter.
Food and Water
Non-perishable food items and bottled water are things we know we need to keep stocked. However, did you know that you should shoot for about one gallon of water a day per person though? – Yeah, me either.
You should store your water in unbreakable containers and seal it tightly. It is a good idea to check everything at least every six months to make sure it is all still edible and drinkable.
Radio
We don't use radios enough. The best tornado preparedness includes a battery-powered radio. It will alert you where a tornado is and how long you need to remain sheltered in place.
Emergencies sometimes last longer than we would like, and a reliable radio can be your only source of outside information. So, make sure the battery is new or charged. You can save time by testing a radio's charge when checking in on the food.
Flashlights
One flashlight is good; more than one is better. Power outages are part of storms, and we have no way of knowing how long they will last. Multiple flashlights ensure you're not left entirely helpless in the dark.
Hand-cranked flashlights and radios are easy enough to come by. Charged and new batteries work, too. Just stay on top of making sure your flashlights work.
During an emergency, the best light source is any high-quality portable LED light because they are bright. And an LED flashlight eats far less battery power, too.
Batteries and Backup
Radios and cell phones are our only ways to communicate during a tornado. We can easily keep up with batteries and power sources for a radio, but a tornado doesn't wait until we've charged our cell phone to hit.
Making sure that you have backup power sources means that you won't ever get caught in a shelter with a dead phone.
Backup batteries are good for other electronic devices, too, such as your child's devices. Kids having a distraction during a killer storm helps everyone.
First Aid Kits
Tornados can cause injuries and are sometimes severe. At least one fully stocked first aid kid is always necessary for any shelter. Bandages, tourniquets, and topicals are generally part of any kit.
However, think about you and your family's needs. Keep extra medication, inhalers, and EpiPens on hand and stored safely in your below-ground tornado shelter.
And finally, if you have a baby or toddler, stash plenty of diapers, baby wipes, and extra clothes.
Next Steps
If you're a handy person, you can research and buy the building supplies to create your own below-ground tornado shelter. However, it must be safe, anchored, and accessible to everyone in your family.
Likely, the best plan of action is to find a trusted builder who knows all about FEMA-approved tornado shelters. You can decide if an above-ground refuge works better for you than a below-ground. It is not always possible to have a below-ground because of climate and property restrictions.
Most importantly, do not invest until you have all of the information. A storm shelter is the last thing you want to rush into. And know where your nearest local or public tornado storm shelter is located.
Just do what you can, and always have a plan.