What Does A Disaster Response Technician Do?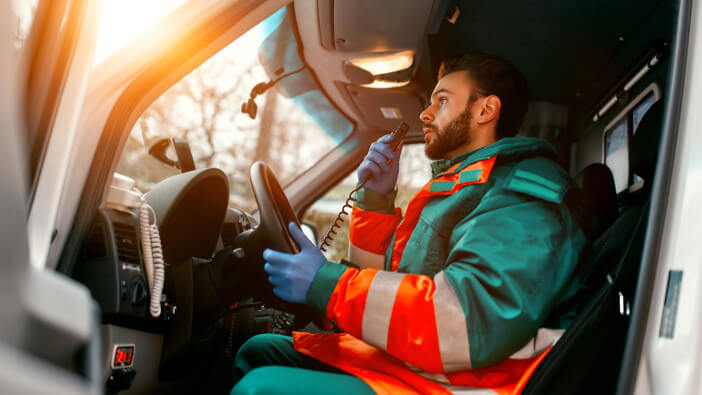 Because we are experiencing more disasters (specifically extreme weather like hurricanes, storms, tornadoes, and more), the booming need for disaster response technicians has expanded into most regions in the US.
We will take a look at precisely what a disaster response technician does. You may find that you're due for a career change.
Disclosure: This site earns commissions from listed merchants at no cost to you. Thank you!
What does a disaster response technician do?
A disaster response technician's job is to respond on the ground during an emergency. The primary responsibility of disaster response technicians is to respond to calls that involve toxic and hazardous material.
But they do a lot more than that.
Works site of terrorist attacks
Oil spills
18-wheeler wrecks involving dangerous materials
Chemical releases (chlorine)
Nuclear disasters
Any other threat to human health
What are the 5 roles in emergency response?
Every emergency response has five basic functions – prevention, mitigation, preparedness, response, and recovery.
Disaster response technicians sometimes have a hand in each one.
Prevention
Emergency response teams rarely can prevent a disaster, but it is their duty if they can.
Take action to prevent an emergency.
Stop an emergency in progress.
Respond with surveillance and deterrence teams to prevent a mass event.
Mitigation
A mitigation response takes place before and after a disaster or emergency. During mitigation, an emergency response includes preventing future events and minimizing the effect.
Reduce the chances of an emergency occurring.
Reduce the damaging effects when a disaster does happen.
Establish building zones and zoning requirements.
Shutter installation.
Building barriers. (levees)
Preparedness
Preparedness increases a community's ability to respond to and handle an emergency.
Develop mutual aid agreements and memorandums.
Train response personnel and engages concerned citizens.
Conduct emergency event exercises that reinforce the training & planning.
Present hazard and dangerous chemical education campaigns.
Response
Anyone can respond to a scene, but an emergency response does so carefully and safely.
Activate the emergency operations center.
Evacuate affected and threatened communities
Open and supervise mass shelters and provide care.
Responsible for emergency rescue and medical care.
Fight fires.
Search and rescue.
Reduce economic loss.
Do their damnedest to alleviate additional suffering and trauma.
Recovery
The entire purpose of recovery is to get a community back to as normal as possible after a disaster.
Restore basic services.
Repair physical, economic, and social damage done by the disaster.

Debris cleanup.
Process financial assistance for citizens and the government.
Rebuild bridges.
Repair key facilities.
Sustain mass care for people and pets displaced by the event.
What are the daily responsibilities of a disaster response technician?
The daily responsibilities of disaster response technicians directly reflect the fact that they play a role in every single step of an emergency response.
Ensure that your team's safety and health are a priority in the case of an emergency.
Understand and utilize federal, state, and local regulations (environmental, emergency).
Use verbal skills to brief team members about an emergency event and a response already in progress.
Prepare to proactively and safely respond to a disaster.
Maintain open communication with your team for agility in dealing with a disaster.
Emergency response teams will not always have a visual or clear direction during a mass disaster event. You must always be prepared to execute fieldwork in stressful conditions.
Must be able to load and unload heavy equipment and machinery to any disaster or emergency site.
Some technicians are experienced and certified in specialized equipment (forklifts, bobcats).
Know OSHA regulations and apply them at all times.
Will always respond to chemical releases, spills, fires, big truck accidents, and train derailments.
And any other duties assigned by a supervisor.
What are disaster response services?
Disaster response services step in during an emergency and assist with evaluations, rescue missions, and emergency medical services.
Emergency financial assistance is the most significant example of a disaster relief service. For example, Red Cross helps to provide shelter, food, medication, and extended support after an emergency.
How to Become an Emergency Response Technician
Does an emergency response technician peak your interest? The good news is that all you need is a high school diploma or GED to start the pathway toward becoming a certified emergency response technician.
Some employers will offer or provide training and certification upon hiring. But as with most positions, it helps if you already have specific certifications, qualifications, and skillsets.
CPR
EMT
EPD (Emergency Police Dispatch)
EFD (Emergency Fire Dispatch)
HazMat Tech
Confined Space Certification
Meet physical requirements
Understanding of state and federal laws
Exemplary communication, listening, and interpersonal skills
The yearly salary for a disaster response technician varies wildly ($26,890 to $71,860) and will depend on the demand in your region.
Who responds to a disaster situation first?
In the case of a disaster, the first concern is the public health of the community. That means anyone who knows how to administer first aid and medical services (CPR & defibrillator). As a disaster response technician, you would be one of the first responders, along with assistance from others.
Local residents
Health professionals
Emergency workers
Public safety officers
FAQs about Disaster Response Technicians
What is the job of an emergency response technician?
The #1 responsibility of an emergency response technician is to clean up toxic and hazardous materials. But by no means does that mean that's all they do.
A disaster response technician responds to any event that endangers human health.
What do disaster response teams do?
The National Disaster Medical System is an example of an active response team in the US. The medical assistance teams provide rapid-response healthcare during public health or medical emergencies that would otherwise overwhelm state or local resources.
Who is the leader of the emergency response team?
We have teams because leaders are necessary, and everyone must know who they are during an emergency.
The Incident Commander is the individual responsible for implementing the emergency response plan and providing clear leadership during a disaster.
What is the first priority in an emergency situation?
The preservation of life is always the top priority of first responders. It means performing life-saving measures where possible and getting people out of direct harm's way.