7+ Amazing Things You Can Do With Ham Radio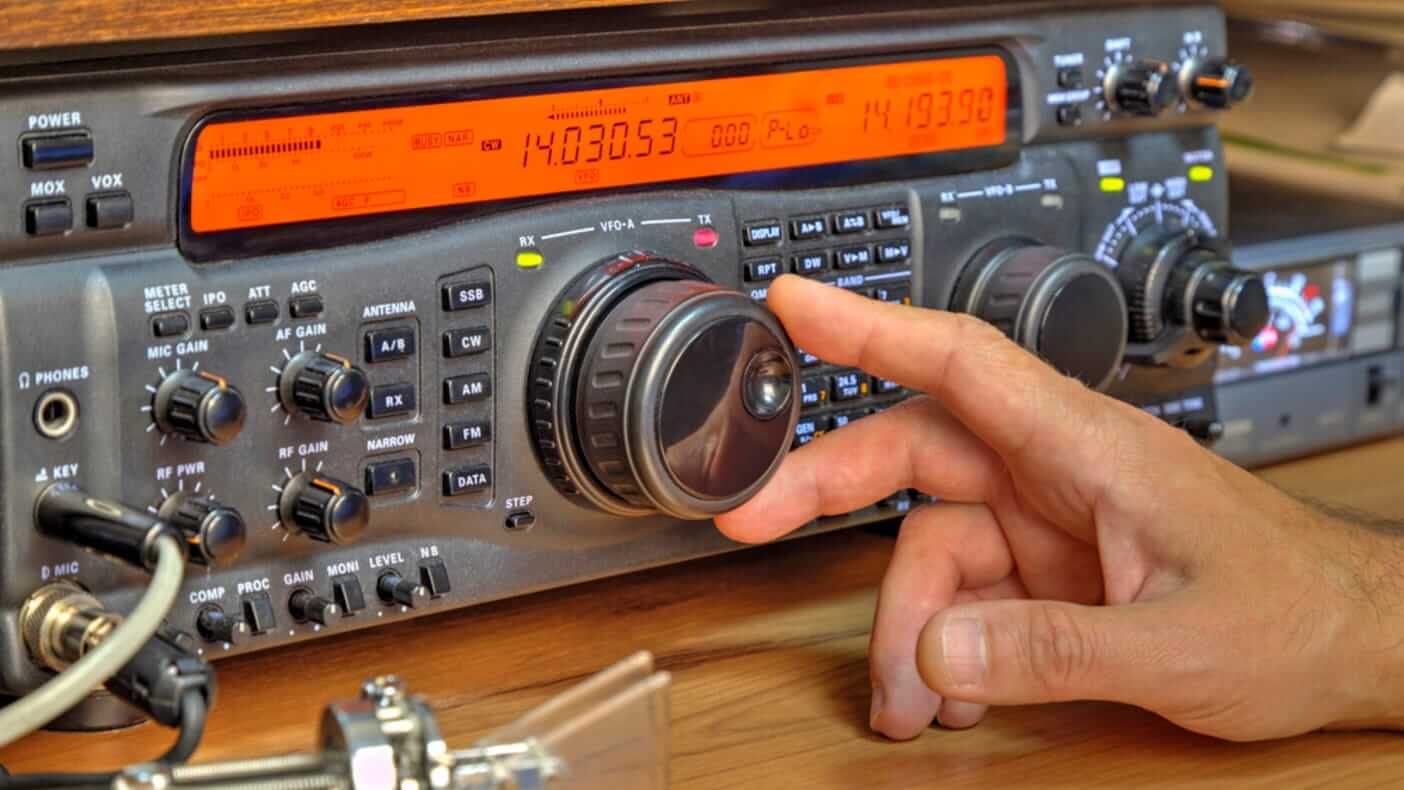 Did you know that ham radio has many uses? The National Association for Amateur Radio reports that the idea of radio frequencies started in 1873 when James Clerk Maxwell released his theory about the electromagnetic field.
Fast forward 28 years later, Guglielmo Marconi utilized a radio device connected with a large antenna to correspond with people across the Atlantic Ocean.
The first congressional action related to radios was the Radio Act of 1912, which stated that only licensed amateur operators could utilize a ham radio within a 200-meter wavelength only. 
What can you do with a ham radio? Let's first highlight what ham radio is before mentioning what you can do with one.
Disclosure: This site earns commissions from listed merchants at no cost to you. Thank you!
What Is a Ham Radio?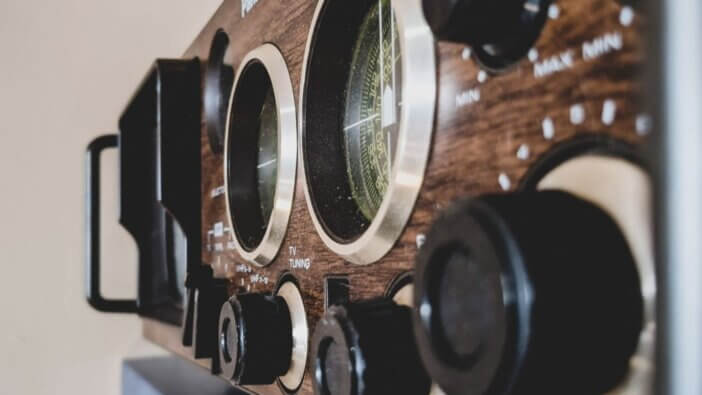 Another name for ham radio is amateur radio. This means that an amateur radio operator can operate on non-commercial connections mainly for recreational purposes or communication during emergencies, amongst other uses.
Amateur radio started to become more mainstream as ham radio because operators who were not good at receiving certain communication such as Morse code. The amateur radio operator may also have communication styles that listeners cannot interpret.
It allows for two-way communications on different radio frequencies. As long as you and another person are on the same frequency channel, you can both hear each other. Hence, people switch to different frequencies while using ham radio to connect with other individuals.
7 Amazing Things To Do With a Ham Radio
What can you do with a ham radio? Now that you know more about what ham radio is, you can now learn the amazing things that you can do with one.
These include communicating with different people recreationally, staying connected to the world during natural disasters, and many more. 
Communicate With Many Different People
Ham radios pick up on many local and faraway frequencies where you can potentially talk to many different people. You never know if you will talk to astronauts in space or a person from another country.
While it may throw someone off that a random person is attempting to talk to them, the people you are connecting with may welcome it. Astronauts could be working alone and sometimes do not mind the company.
Stay Connected To the World During Natural Disasters
When you lose your cell phone connection or your device dies, how can you stay connected to the outside world if you need assistance? Enter the ham radio!
Organizations that assist during natural disasters, such as the American Red Cross and the Federal Emergency Management Agency (FEMA), utilize ham radios to receive information about how people are faring so they know where to be.
If you are in an emergency and disclose your location, the closest Red Cross or FEMA location will be there to help you as soon as possible. 
The American Red Cross considers ham radios as an essential tool for communicating with people in need and amongst themselves during natural disasters.
Volunteers in Disaster Services Technology (DST) stay accessing all forms of technology to fit the needs of the local area based on their connections at the time of a natural disaster. 
Engage in Local Ham Radio Clubs
Ham radio operation has become a popular hobby in America. National Public Radio (NPR) states that 700,000 people in the United States hold an amateur radio license as of 2010, which is 60% more than the number of people that held one in the nation back in 1981. 
Find a group of people in your local area that loves operating ham radios just as much as you do. Go to a local club meeting where you can learn tips and tricks for utilizing your ham radio.
If you are new to operating amateur radio, frequent an in-person introductory ham radio class to help you get started.
Joining a community of people with the same interest can make you feel connected as you engage in your new hobby. 
Teach About Ham Radios to Your Peers
As you learn more about ham radios and increase your expertise, you can eventually teach in-person classes related to the topic. Ask your local ham radio club to head one of the upcoming in-person classes for ham radio newbies.
What could be even more valuable is the teaching material that newbies will have to learn to earn their ham radio license from the Federal Communications Commission (FCC).
It can be rewarding to give back to your peers as you help them to earn their licenses because you were once there when you started learning the amateur radio hobby. 
Repair Radios as a Side Hustle
As you learn about ham radios and the inner workings of their pieces, you can start repairing them as a side hustle. If you love to work with your hands, take things apart, and learn about their technical workings of them, then this option could be for you!
Connect with the people at your local ham radio club as a start to offering your services.
Of course, clear it with the club leader and coordinator first to be sure that soliciting is allowed. Advertise your services in local newspaper ads and on your social media page. 
Go the extra mile and write blog posts about ham radios to further promote your business. If you show you are an expert in the field, then it will build trust for your potential customers.
Participate in Contesting Contests
As you build your experience in using your ham radio, you can join contesting contests with other amateur radio operators.
This is the act of connecting with as many radio stations as possible on your ham radio and telling them who you are before moving on to the next station.
Contesting contests allow you to operate independently or within a team. You can run, search, or pounce to find these radio stations, which are different ways to connect with the radio stations. May the best contesting experts win!
Help Out at a Lighthouse
What can you do with a ham radio? If you live near a lighthouse, you can volunteer to help out there. Use your ham radio to pick up on different frequencies of maritime operators currently at sea.
If they are in your area and need assistance, you can contact the necessary authorities to send help. Even if they are not in your area, you can still call their local authorities to send them the help that they need.
This can be a rewarding volunteer venture, or possibly even get hired to make money if it is in high demand for your area. 
Frequently Asked Questions
Now that you know more about the amazing things that you can do with ham radio, here are answers to your frequently asked questions about ham radios in general.
What can ham radio be used for?
A ham radio can be used for many applications. The most popular way to use a ham radio is to stay connected during natural disasters and to talk to people from many different areas just for fun.
Can you use a ham radio for personal use?
Yes, you can use the ham radio for personal reasons. Listen in to local and faraway frequencies just for fun. If you do not have access to a smartphone with a mobile connection, cable television, or an Internet connection, having a ham radio is a great way.
Is a ham radio worth having?
A ham radio is worth having, even if you only use it during emergencies. You never know if you will lose access to your cell phone service if cell towers or down. Your smartphone may die during a natural disaster, and that means you will not have a connection to people in the outside world.
At least, with a ham radio, you can communicate with people nearby or far away that can get you the help you need if you are in a pinch during an emergency such as a hurricane or tornado.
Can a ham radio be traced?
Yes, your ham radio signal can be traced. Hence, be careful what you say and do while operating your ham radio.
Any type of radio frequency can be traced at any time, thanks to triangulation. This process can be completed utilizing radial distance methods that evaluate three different radio connections and find where the radio connection in question is at the overlap point of these three other ones.
How far can a ham radio reach?
If you have the lower-tier ham radio certification, your device can reach a five-mile radius. If you have the highest tier certification, then you can talk to anyone in different states and worldwide because of the higher range.
What is the ham radio license exam like?
If you want to be a ham radio technician, which is the lowest tier possible, there are 35 easy questions that you have to answer. The general license exam also contains 35 questions, but it has a higher difficulty scale than the technician test. The extra exam involves an additional 15 questions, which is the most challenging of all the ham radio tests that help you to achieve the highest certification possible as a ham radio operator.
What happens if you host a radio broadcast without a license?
If someone complains about your radio broadcast to the FCC while you are unlicensed, you will face various fines and other criminal charges. You will also have to hand over your equipment. Do the smart thing and get licensed if you want to operate a ham radio or do radio broadcasts.