Why Does It Snow In Texas But Not Florida?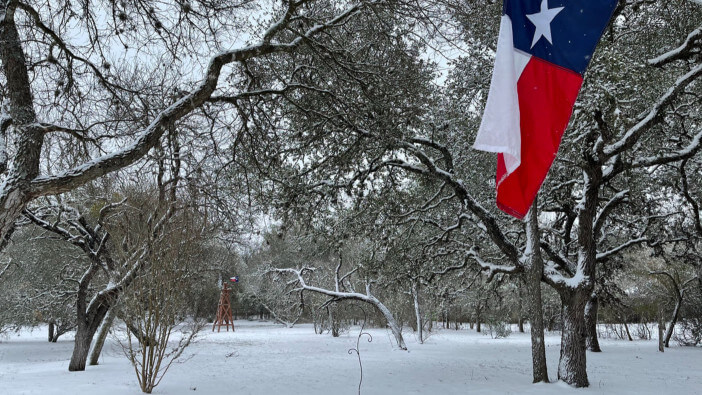 Okay, well, it does snow in Florida; it's just rare. There's a scientific reason behind the whole thing.
We will explain why it snows in Texas but not so often in Florida. And what that means for its residents and visitors.
Disclosure: This site earns commissions from listed merchants at no cost to you. Thank you!
Why does it snow in Texas but not Florida?
Florida's low latitude and subtropical climate make significant snowfall rare, and it never lasts for long (but perfect for hurricanes).
Texas is a tad more complicated than that. It's a huge state that has different climates.
North and West Texas is likelier for snowfall because of the lower temperatures. At the same time, South Texas sees it about as often as Florida due to hot and humid conditions.
Why does it not snow in Florida?
The Sunshine State has a pretty good record of staying above freezing. The last intense snowfall in Florida happened in 1989 when temps dipped below 39°F.
The natural subtropical climate keeps the cold at bay for the most part. But, parts of Florida could still experience a freeze.
When the unexpected happens, Floridians aren't always sure how to handle the low temperatures and what they bring them, such as power outages and frozen pipelines.
Is it going to snow in Florida 2022?
The Farmer's Almanac predicts that while the winter temps will be below normal, the precipitation will be pretty average.
What is coldest month in Florida?
In Florida, you'll see the coldest temperatures in January. But the lowest it's likely to go is in the 40s.
During the day, though, it can still get up to 75°F, making it a great place to vacation and adventure during winter months.
Is Florida the only state that doesn't get snow?
If you're looking to avoid snow, you've got options outside Florida.
We mentioned it already, but we wanted to add that the temperatures rarely get below 50°F.
You might not be able to get into the water, but you can enjoy the sandy beach even in the winter.
It seems pretty obvious, but it does snow some there. But unless you go to the mountains, you don't have to worry about snowflakes ruining a sun-filled day.
A dusting of white perception is about as much as Las Vegas gets. Snow is likely not going to ruin your trip to Sin City.
The last snowstorm happened in Dec. 2008. And while it was a bad one, it was a once-in-a-century type deal.
You aren't going to see temperatures in San Francisco dip below 45°F, and the last time it even bothered to snow was in 1976, and that was barely an inch.
Why does Texas get snow?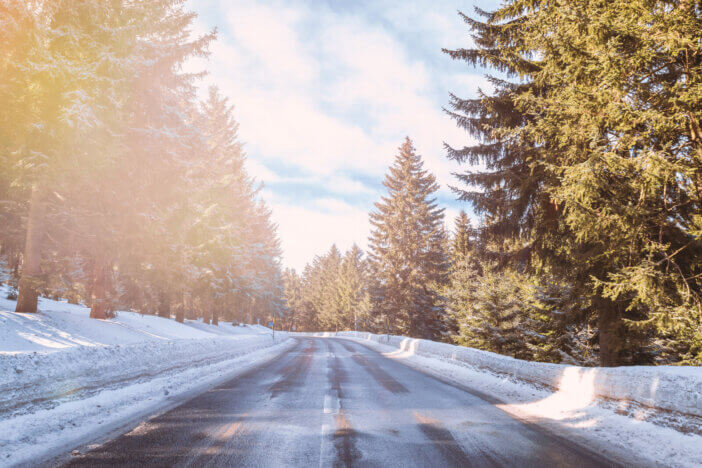 Texas has a lot of surface area. Residents of Corpus Christi are likely never to experience snow, while someone in Lubbock sees it regularly.
But, even in Texas, extreme weather storms catch people off guard and damage people and property (i.e., not owning the right winter gear or prepping property).
During the winter season, Texans can expect some flurries. While it snows in the Lonestar State, it averages less than an inch.
What is coldest month in Texas?
Just like in Florida, the coldest month in Texas is January. But, unlike Florida, Texas's cold season lasts from Nov to Feb., with average temperatures staying around 65°F.
And, of course, a winter storm is far more likely in Texas than in Florida due to location and climate.
Is it going to snow in Texas 2022?
According to the Farmer's Almanac, Texans can expect a chilly winter but no out-of-the-ordinary precipitation.
Where does it snow the most in Texas?
Even if you live in South Texas, you can experience snow as long as you're willing to take a little drive.
The only issue with catching a snowfall in Dallas is that they shut it all down if the road conditions get iffy.
But, typically, you can experience enough of a winter wonderland around Christmas.
Snow is never a promise, but the fluffy white stuff tends to come around January. Located in NW, Texas, it has recorded as much as 7 inches of snow.
Your likeliest bet if you want a little powder is Amarillo. The winter season lasts from late October to as late as January.
Where In The World Has It Never Snowed?
You read that right. The Dry Valleys is one of the driest places on earth, which means that even snow shies away.
It's a desert, so it makes sense there's no snow in Cairo. They barely average an inch of rainfall in a year.
In 2013, residents in Cairo thought that the little white precipitation falling from the sky was snow – it turned out it was hail.
New Delhi rarely dips below the 32° F freezing mark; even if it did, winter is considered the dry season in the region.
Fiji is sort of like Florida with its tropical temperatures, except in Fiji, that's the all-year-around climate.
FAQs about Snow in Texas & Florida
Does it snow in Texas?
It snows in parts of Texas, but other parts have never seen actual snowfall. 
If you're looking for Texas powder, Amarillo is your best chance. And if you're trying to avoid it, South Texas' climate keeps the wintery stuff away.
Does Florida ever get snow?
Part of Florida has gotten snow, but most of the state might see a dusting of powder every winter.
The subtropical climate and the fact that Florida is at a low altitude make it an ideal place to hide out during the winter months.
Is it warmer in Florida or Texas?
Compared to all fifty states, Florida is the warmest year around.
Texas is in the top three, but they have much more of a winter than Floridians experience.
Has Miami got snow?
In January of 1977, Miami-Dade and Broward got to experience snow for over an hour. The chances of flakes in that part of Florida are nearly nil.